This year marks the seventh edition of the Top 20 Best Restaurants—a list we painstakingly compile each year in the hopes of presenting a distillation of Hong Kong and Macau's most exciting dining experiences. It's a gargantuan task that requires the T.Dining panel to consider 12 months of meals and partake in a rigorous reviewing process that involves more than 200 restaurants across both cities. So, what does the Top 20 list represent? Crucially, this is not your traditional restaurant ranking. Every restaurant on the list is representative of a particularly exceptional dining experience that we felt was worthy of special mention that year. Our panellists were free to comment on and discuss their nominations, downvoting venues they felt lacked the right criteria for the list, as well as showing their support for the restaurants they felt went above and beyond. And so, after months of anonymous visits, blind voting and deliberating, we are proud to reveal our definitive Top 20 for the year, in no particular order. An asterix (*) denotes a new addition to this year's list.
See also: The Best Of The Year Awards 2018-2019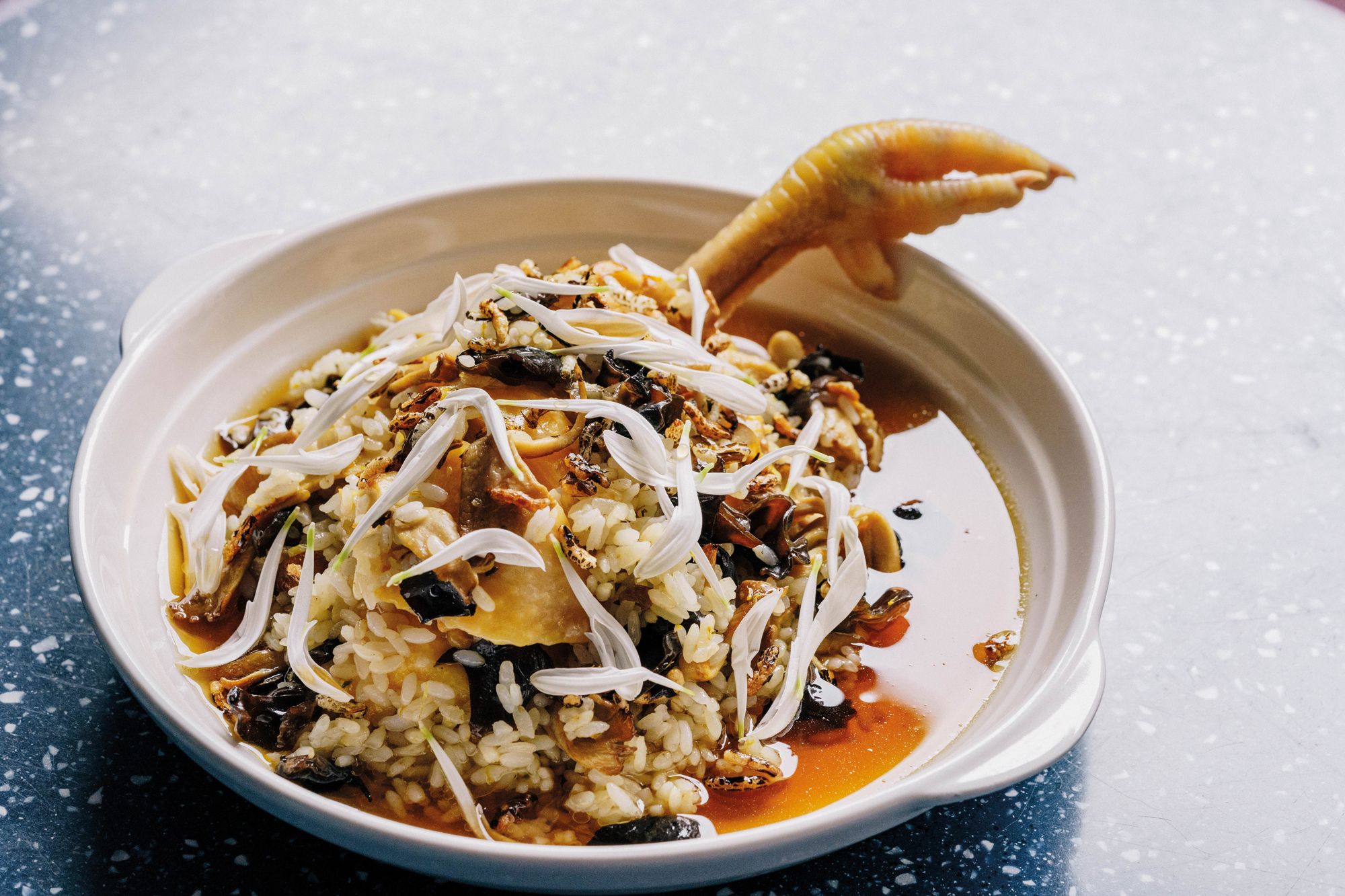 Happy Paradise
Two-time Local Champion award winner May Chow is to be commended for her dedication to showing the world just how compelling modern Chinese cuisine can be. With Happy Paradise the neon-lit diner dedicated to fun takes on Canto classics, Chow proves that a great dining experience can work outside the traditional definitions of the genre. Continuously evolving, the menu at Happy Paradise is a riot of culinary jibes and tongue-in-cheek references, from the savoury sourdough egg waffles served with bottarga whip to the whole sweet-and-sour pork chop anointed with edible flowers and berries.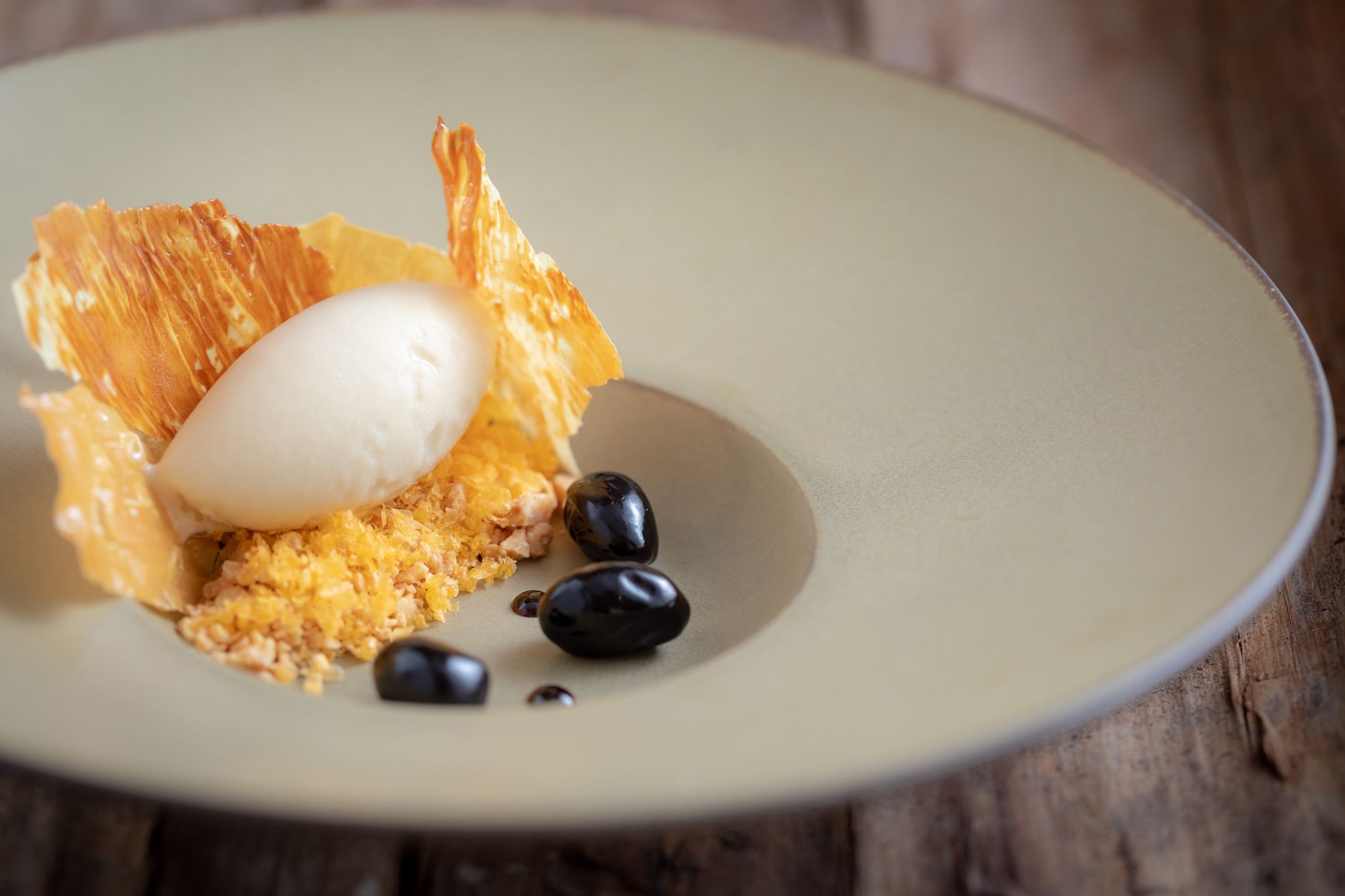 Arbor
Another new entrant to the Top 20 this year is representative of the other end of the spectrum, with its quiet, Nordic character. Helming the kitchen at H Queen's Arbor is Eric Raty, a talented and introspective chef that brings his Finnish sensibilities and love for Japanese produce into a procession of fine French cooking. Constantly tuning his recipes and elevating each flavour, texture and presentation, Raty has simply blown us away with his creations, from tart umeboshi coulis paired with fudgy foie gras parfait to his ode to soy milk dessert, fusing crisp yuba baked with honey and butter, soy milk ice cream and black beans cooked in Kowloon Soy Company soy sauce.
Ta Vie
Raty's affinity for elegant whimsy is reminiscent of Hideaki Sato's cooking at Ta Vie, which one panellist describes as thrilling, intriguing, and satisfying on every level. Sato is a disciple of the pure, simple and seasonal school of thought, applying French techniques to Japanese produce in such a way that enhances and amplifies their flavour. We also appreciate his continued fascination with local ingredients and traditions; in recent menus, he has experimented and produced intricate dishes inspired by wonton noodle soup, char siu, and even dim sum.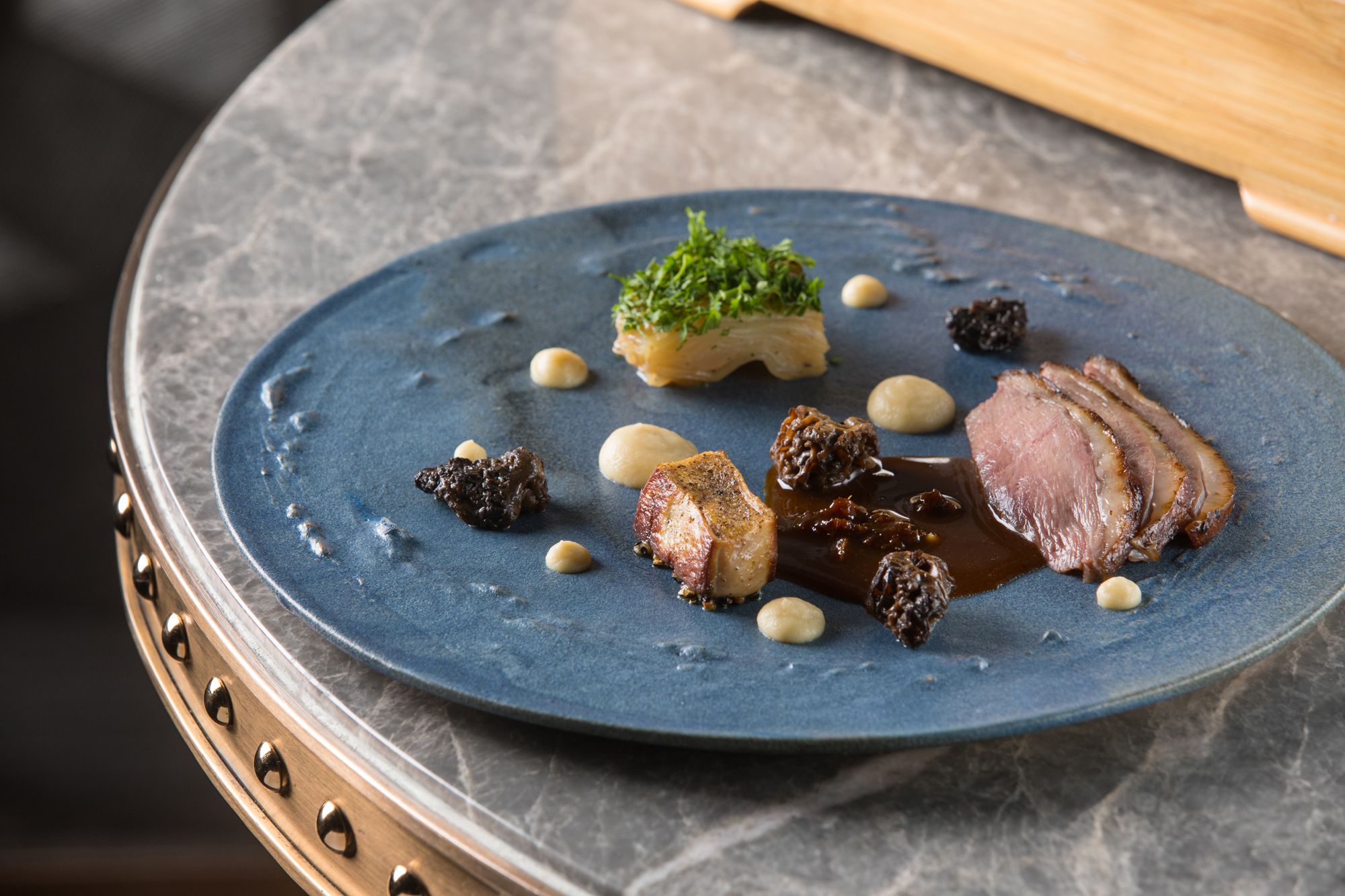 VEA
Another chef who has stood out for his pursuit of championing local produce is Vicky Cheng of VEA. Known for his standout interpretation of French and Chinese cuisine, Cheng's dishes offer diners a taste of possibilities—that is, the idea that our own shores can produce some of the most exceptional ingredients of our own. Local shellfish and chicken are used regularly in the VEA kitchen, translated into dishes that defy expectation and act as an advocate for the best of Hong Kong and China.
Arcane
The creativity applied to seasonal produce is something that we have come to expect from Shane Osborn, who continues to assert his unique point of view at Arcane. This year, the intuitive chef impressed with his revamped menu of on-point pairings—lightly smoked saba mackerel with herb mayonnaise and pickled radish featured razor sharp balance of flavour, while a light-yet-pungent mustard greens purée elevated the aggressive fattiness of Mayura 8+ beef rump cap. His brand new vegan tasting menu, too, is worthy of attention in a year where plenty got on the plant-based bandwagon but few followed through with excellent execution.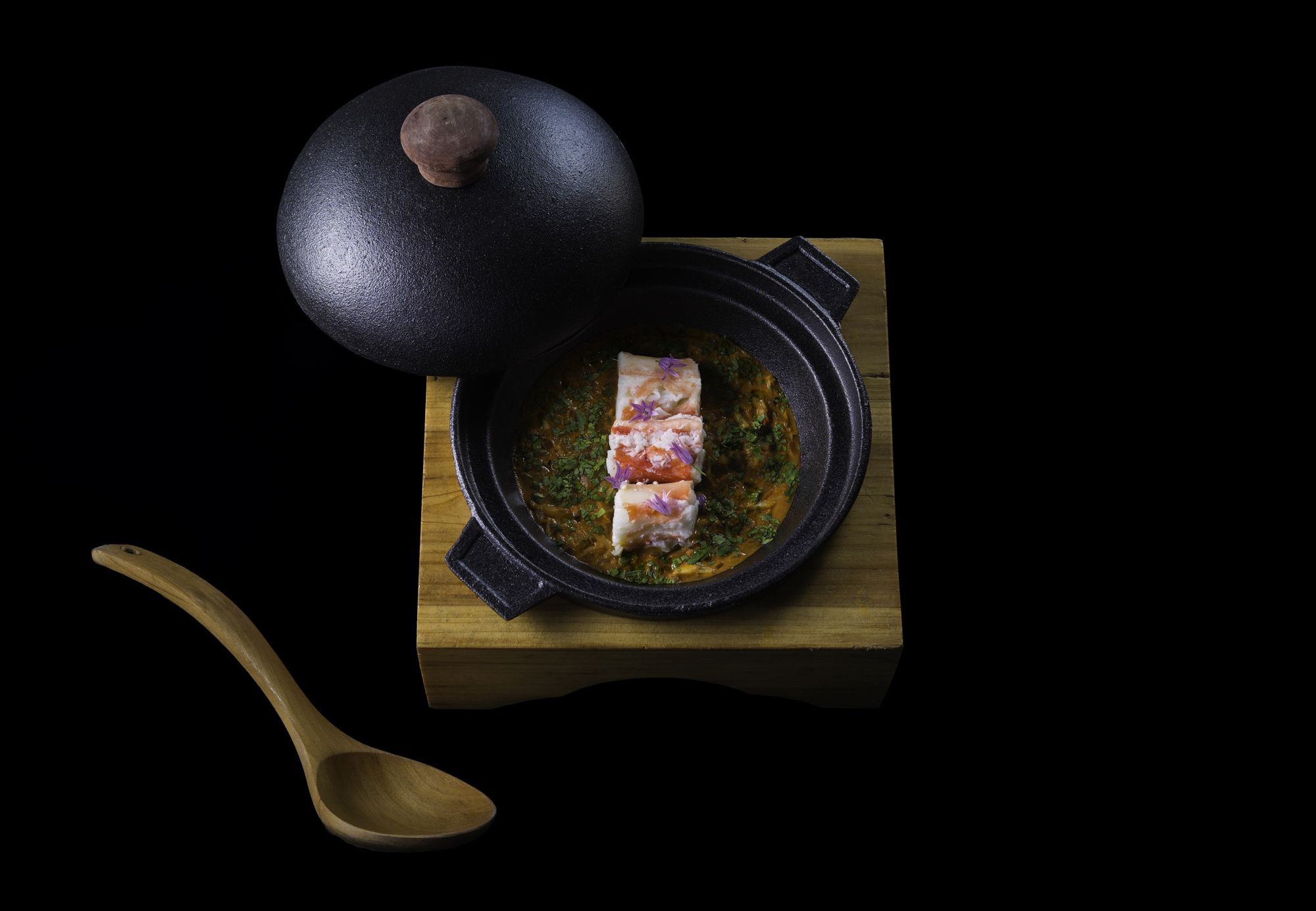 Haku
Like Osborn, Agustin Balbi of Haku has been making lengthy strides with his cuisine. The chef is dedicated to the seasons at this unique kappo restaurant (that is incongruously located within a busy shopping mall), sourcing ingredients at their prime to present in his frequently changing tasting menu. But the menu at Haku today is already wildly different to that of a year ago, showcasing a new chapter of confidence that doesn't rely as heavily on hero ingredients such as uni and caviar. Simple sun-dried tomatoes, for example, form the umami-filled base in a sauce with shio kombu and butter, enlivening a perfectly cooked piece of crisp amadai.
Beet
A pared back approach to gastronomy is as refreshing as they come, and this philosophy is encapsulated at Beet (page 79), another new entry to the list. Singaporean-born Barry Quek demonstrates a style of cooking that is restrained without lacking flair, and simple, though far from unexciting. The laid back environs reminds us of the new guard of fine dining that does without white tablecloths and crystalware, leaving behind a relaxed setting in which to enjoy accomplished dishes—from its namesake baked beetroot with smoked ricotta, toasted quinoa and chive oil to thinly sliced hamachi with myoga and spring onions.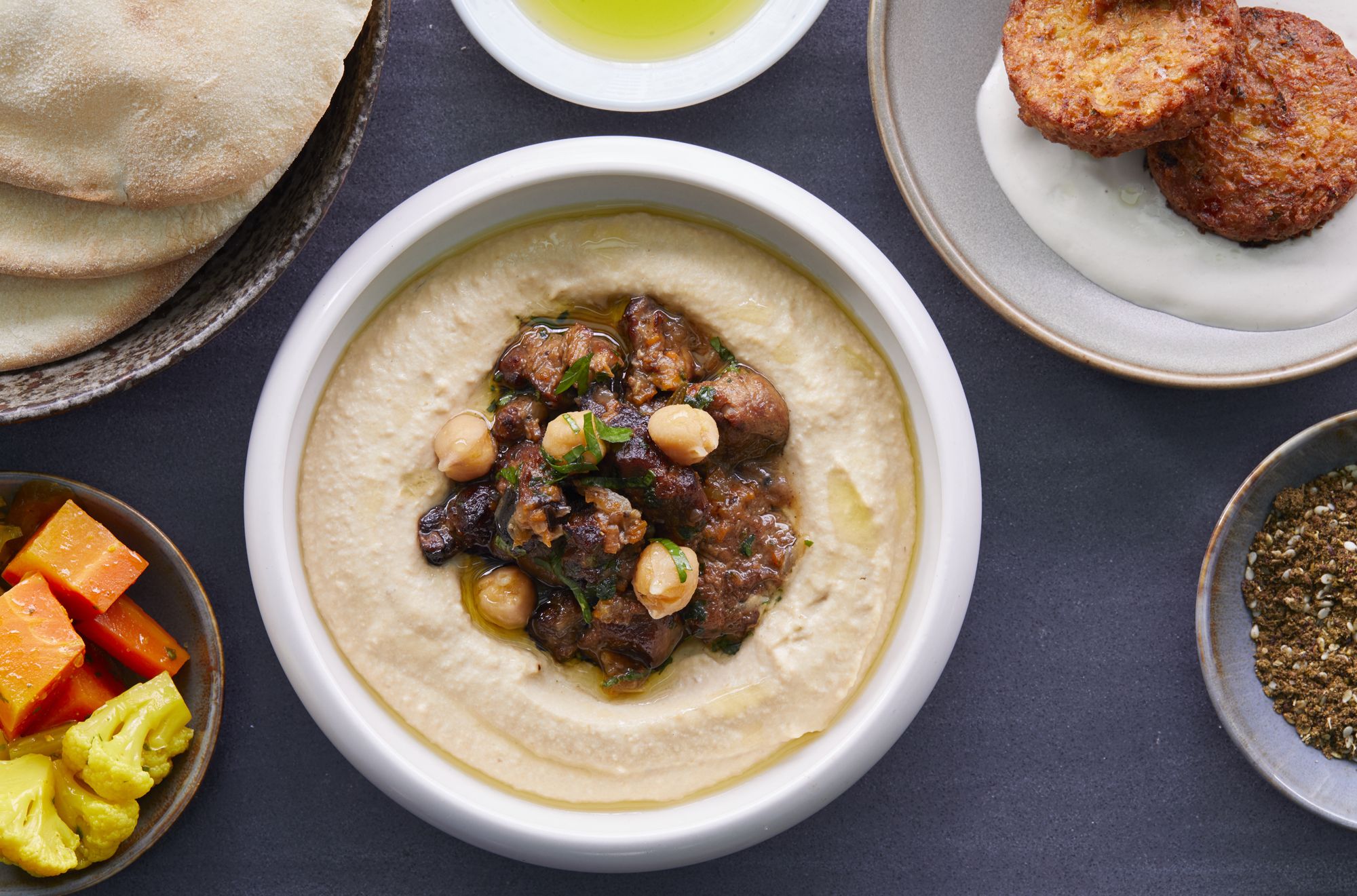 Francis
Next, head further east, to the Star Street neighbourhood which has seen a renaissance thanks to newcomer Francis an attractive little slice of modern Tel Aviv in Wan Chai. Restaurateurs James Ward, Asher Goldstein and Simone Samurri have created something extremely special indeed: a restaurant that puts you in a great mood with its vibrant, inventive dishes that don't shy away from the necessary Middle Eastern seasonings, and quality wine list that doesn't rely on expensive big hitters. With its no reservations policy and constant flow of customers, it's one of the hottest restaurants of 2018—and will remain so for a while.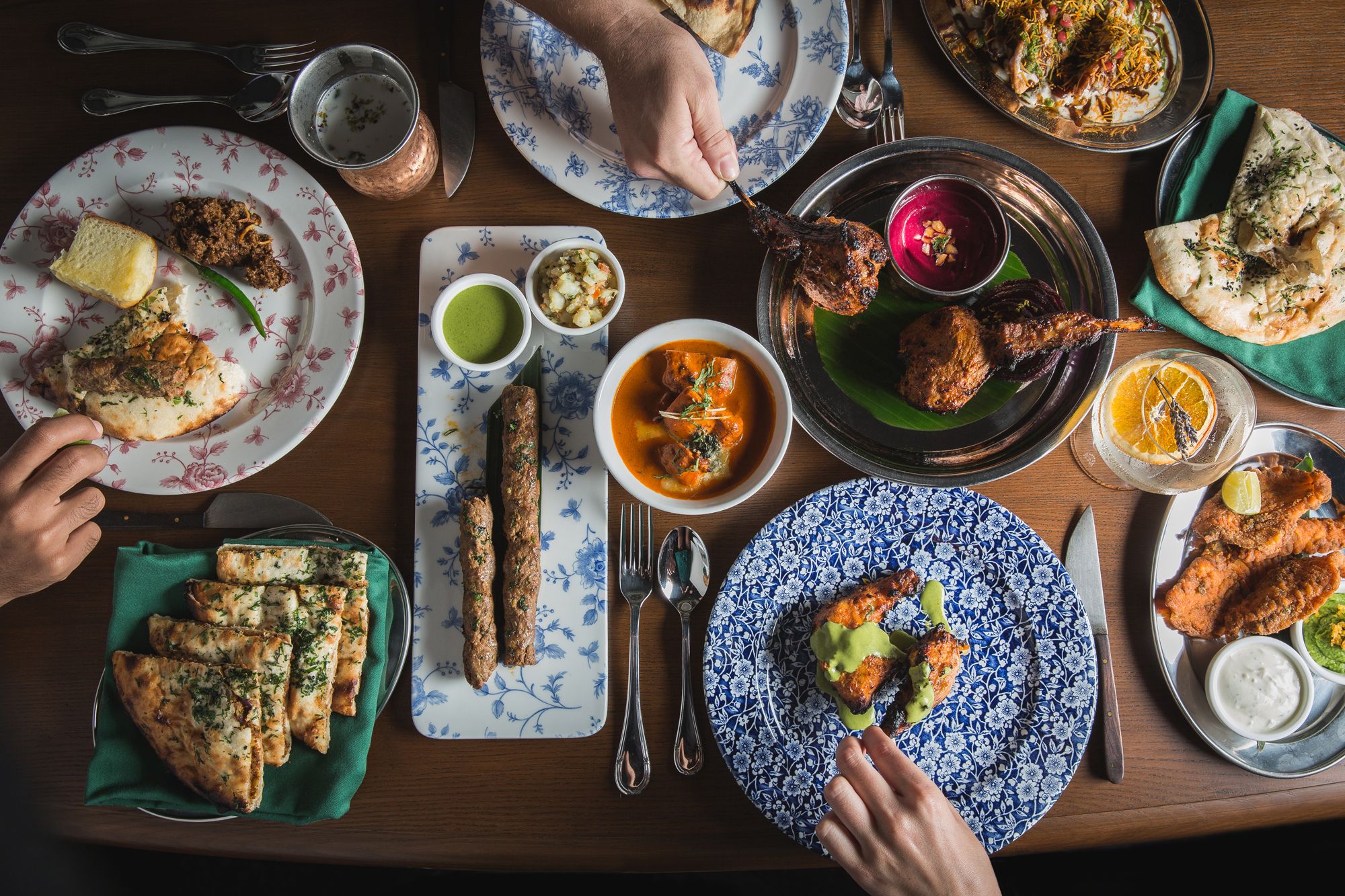 New Punjab Club
Speaking of coveted tables—last year's Best New Restaurant (Readers' Choice) and recipient of the Best Service award is still going strong. New Punjab Club continues to keep things fresh on Wyndham Street with chef Palash Mitra leading the kitchen. Small only in size, the restaurant is a powerhouse of big flavours that are masterfully rendered: think silky line-caught cobia charred in the tandoor, rich from its marinade of dill, turmeric, chilli, carom seeds and yoghurt, or thick, lush curries to be mopped up with fluffy, smoky naan. The sassy, sharp service and drinks from the killer gin trolley round out an exhilarating meal.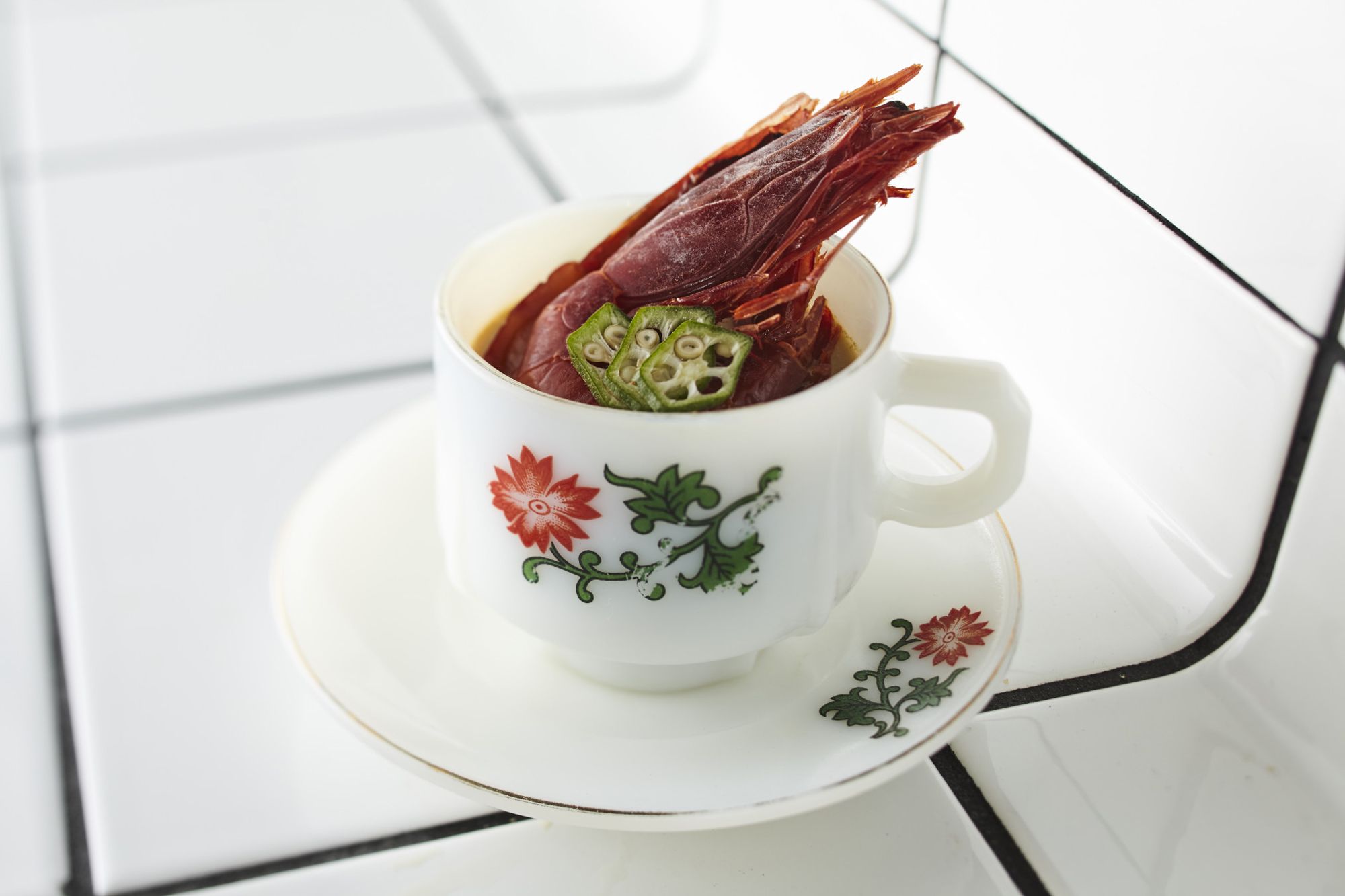 Okra Bar
Equally, Okra Bar stands out with its renegade approach to the sushi-ya experience. Max Levy is one of Hong Kong's most thought-provoking chefs, always ready to challenge himself and find new points of reference for his cooking. The omakase dinner at his Sai Ying Pun restaurant is certainly unconventional, but still firmly rooted in Japanese technique (Levy trained as an itamae in Japan). Fish is aged in-house to enhance their umami complexity and improve their texture, and touches such as adding fish maw aspic and shiitake mushroom to Hokkaido sea urchin demonstrate his willingness to work outside of the confines of tradition.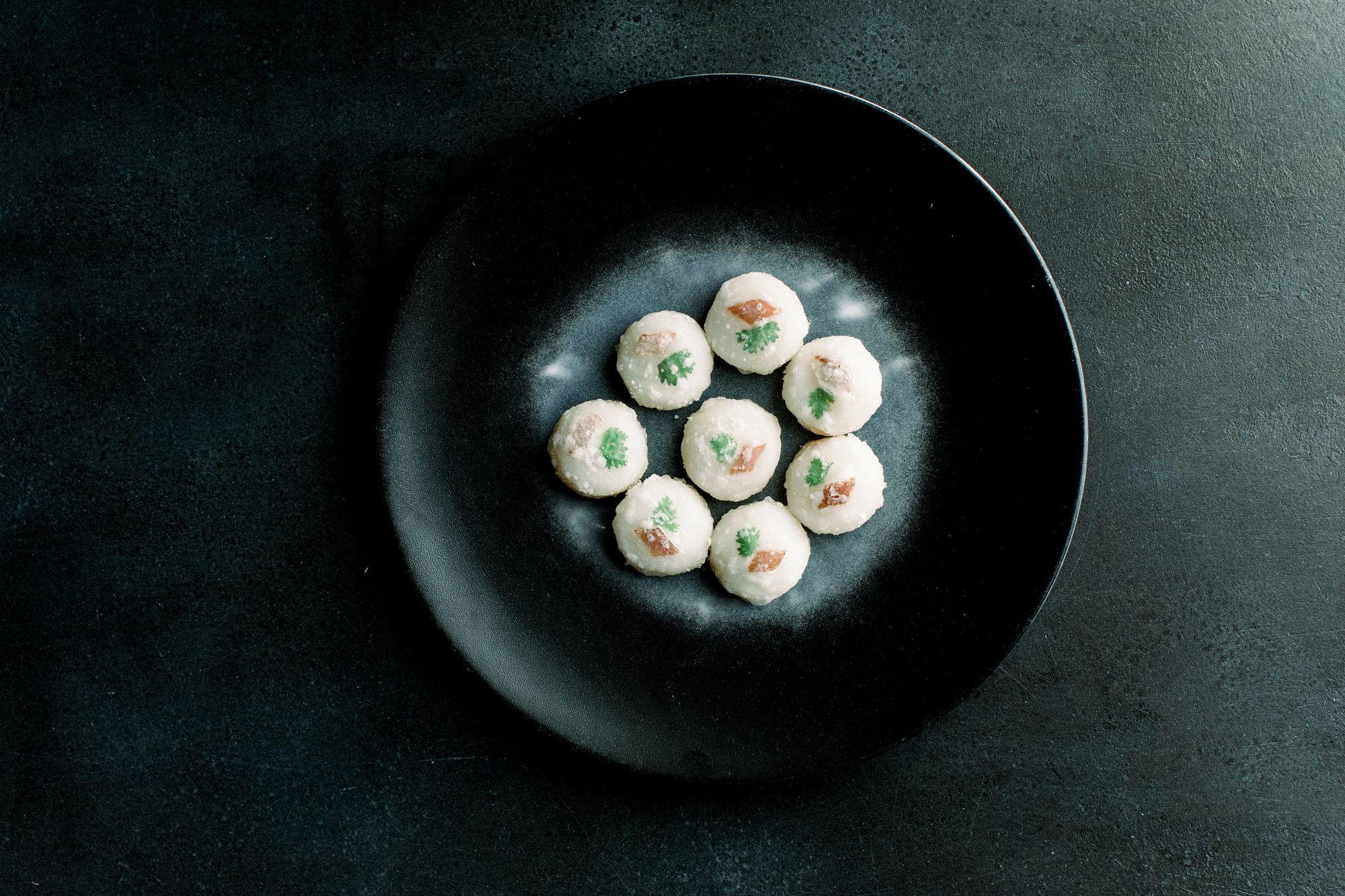 Lung King Heen
Charting new territories is something that Chan Yan Tak, chef at the Four Seasons' Lung King Heen has also been known for throughout his decades-long career—and we're thrilled to welcome his restaurant back onto the Top 20 list. This year, the Cantonese stalwart stunned us with their progress on the wine service front, curating excellent and unexpected labels that were seamlessly paired with Chan's cuisine, such as the sweetness of sake working in harmony with the barbecued meats. Here, it's all about the small details, but the beauty of the experience lies in the way that staff allow you to discover these subtleties in your own way.
Épure
A truly great restaurant has the ability to transport you to another realm through ambrosial food and wine, and intuitive service. Épure delivers this consistently yet manages to surprise and delight, thanks to the energy and creativity of front man Nicolas Boutin, whose enthusiasm for fine French produce results in multi-layered, complex preparations that still somehow manage to highlight the essence of an ingredient. His appropriation of classic techniques are balanced with a contemporary edge, and the team's seamless wine pairings enhance the character of the dishes.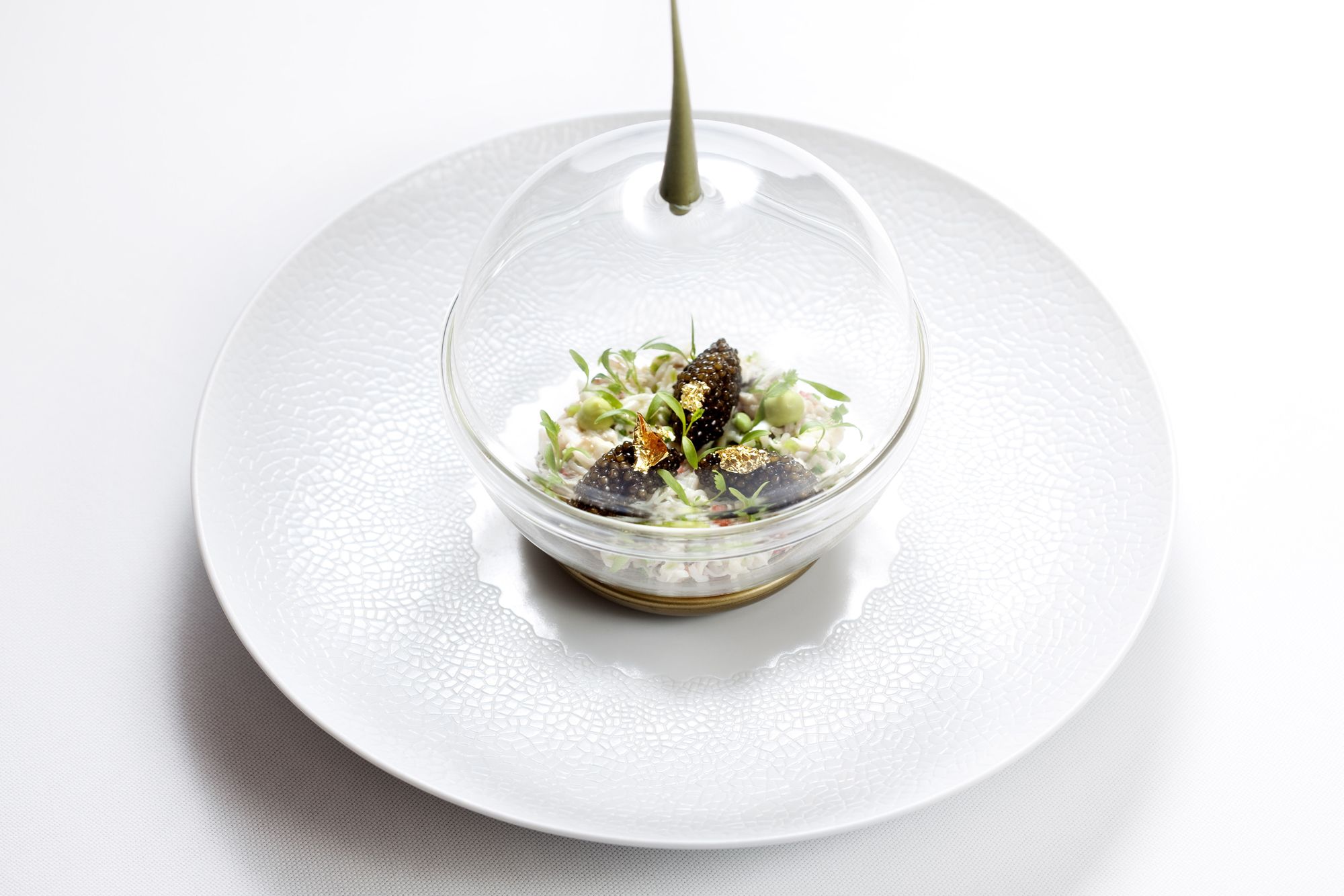 Caprice
Fellow Frenchman Guillaume Galliot also shows some verve when it comes to his vision for the Four Seasons' Caprice, which has all the trappings of a fantastic meal tied up in one of the most beautiful dining rooms in town. Galliot continues to thrive in his position, using superior ingredients in carefully considered ways. He is known to constantly refine his signatures, too; visit now, and his Le Pigeon de Racan is likely to be even better than ever. Pastry chef Vivien Sonzogni completes the picture with his dainty desserts that deliver maximum flavour.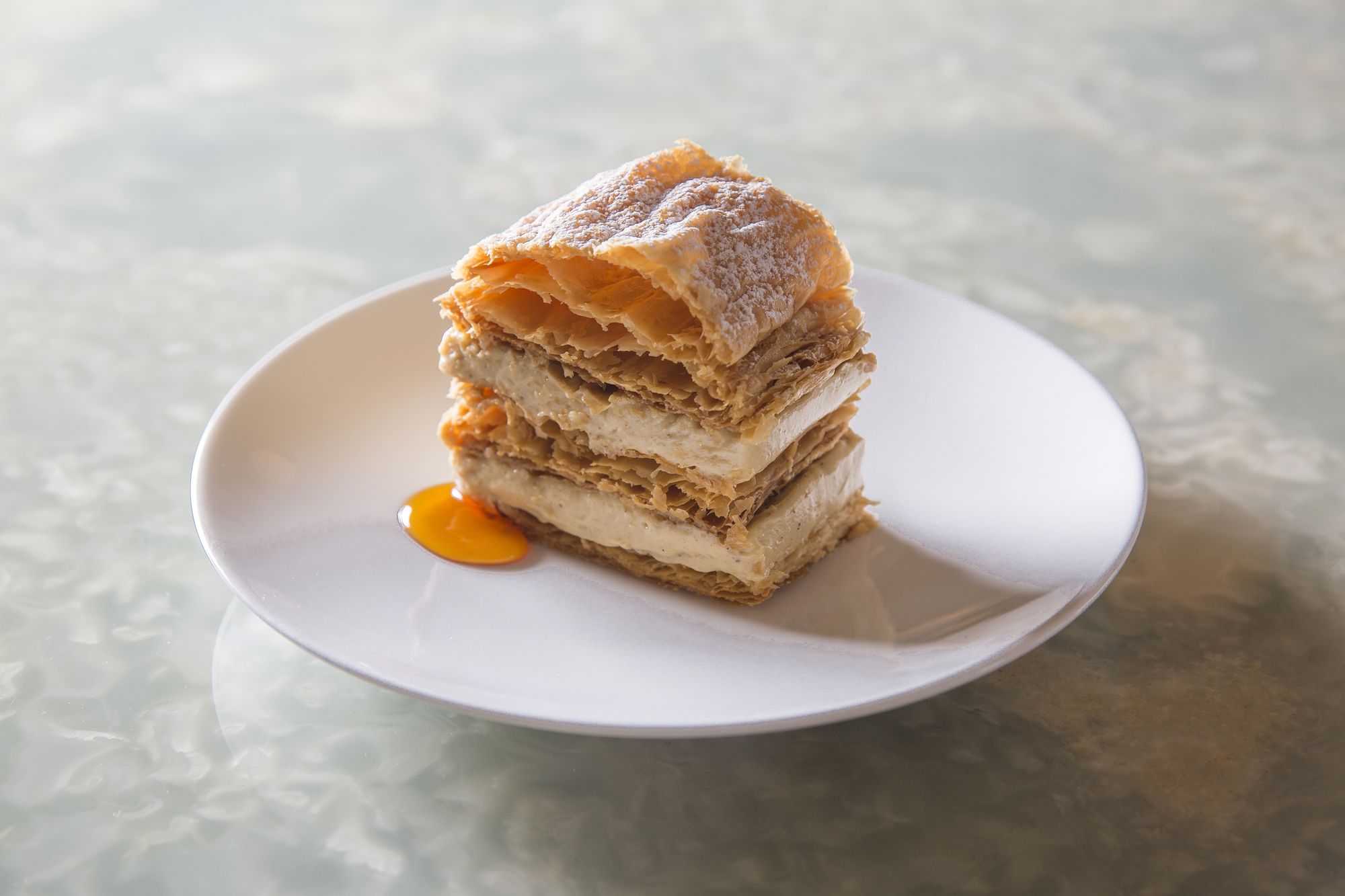 Belon
For French dining of another kind, make your way to Soho to sample the food at Belon by one of Hong Kong's most talented young chefs. Daniel Calvert was the recipient of our Best New Chef award last year, and he has scaled great heights since then—Belon debuted at #40 on Asia's 50 Best list soon after he received our award—but never rests on his laurels. Through dishes such as the most precisely cooked pigeon pithivier with figs and amaretto, Calvert shows that his success at Belon is down to not only serious kitchen skills, but an intelligence as well as an instinct for what works.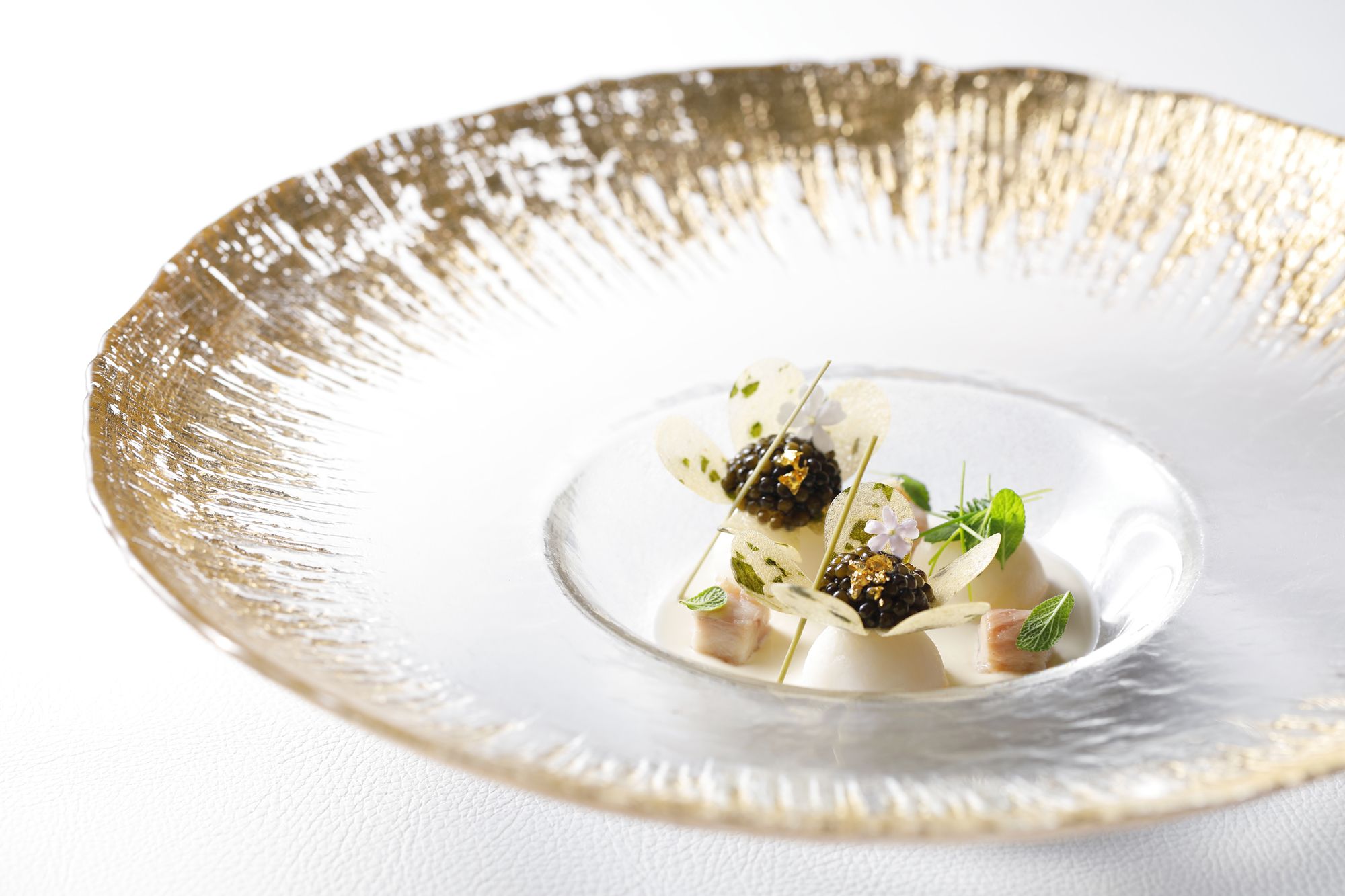 Tate Dining Room & Bar
We've also seen a marked development in the cooking at Vicky Lau's Tate Dining Room & Bar, which has taken its theme of 'odes' to a new level. Lau's forward-thinking menu that focuses on highlighting specific ingredients in various guises is inspired and poetic—so are the presentations of her plates, which betray her past life as a graphic designer. Ode to Chinese Yam is a new dish that had us speechless this year—a combination of the humble root with smoked eel, cauliflower cream and Ossetra caviar is a dreamy creation that resembles blossoming daisies. This is a restaurant that holds style and substance in equal regard—and sustains both sensationally.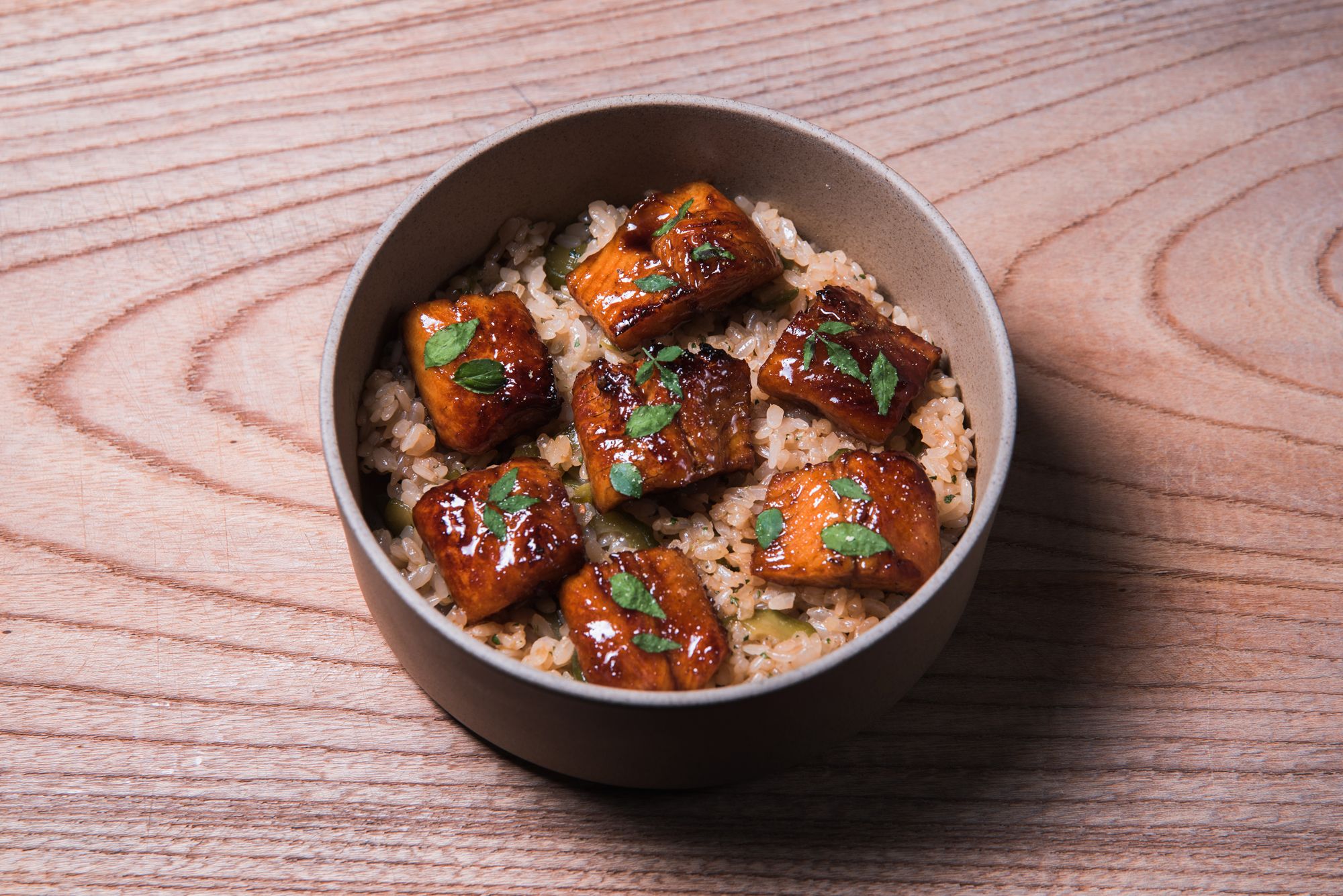 Ronin
And another restaurant that represents the epitome of cool is Ronin, back for the second year on this list thanks to its continuously evolving menu of contemporary Japanese-inflected fare that's simultaneously pared back and complex. Dedicated to showcasing fine seafood in flavour-forward, punchy pairings, Matt Abergel's team are playing all their cards right with the culinary direction. The curated menu of original dishes—including Ronin's interpretation of unagi chirashi-don, which adds an extra boost of kinome and sharply seasoned rice to balance the sweet glaze—is unrivaled.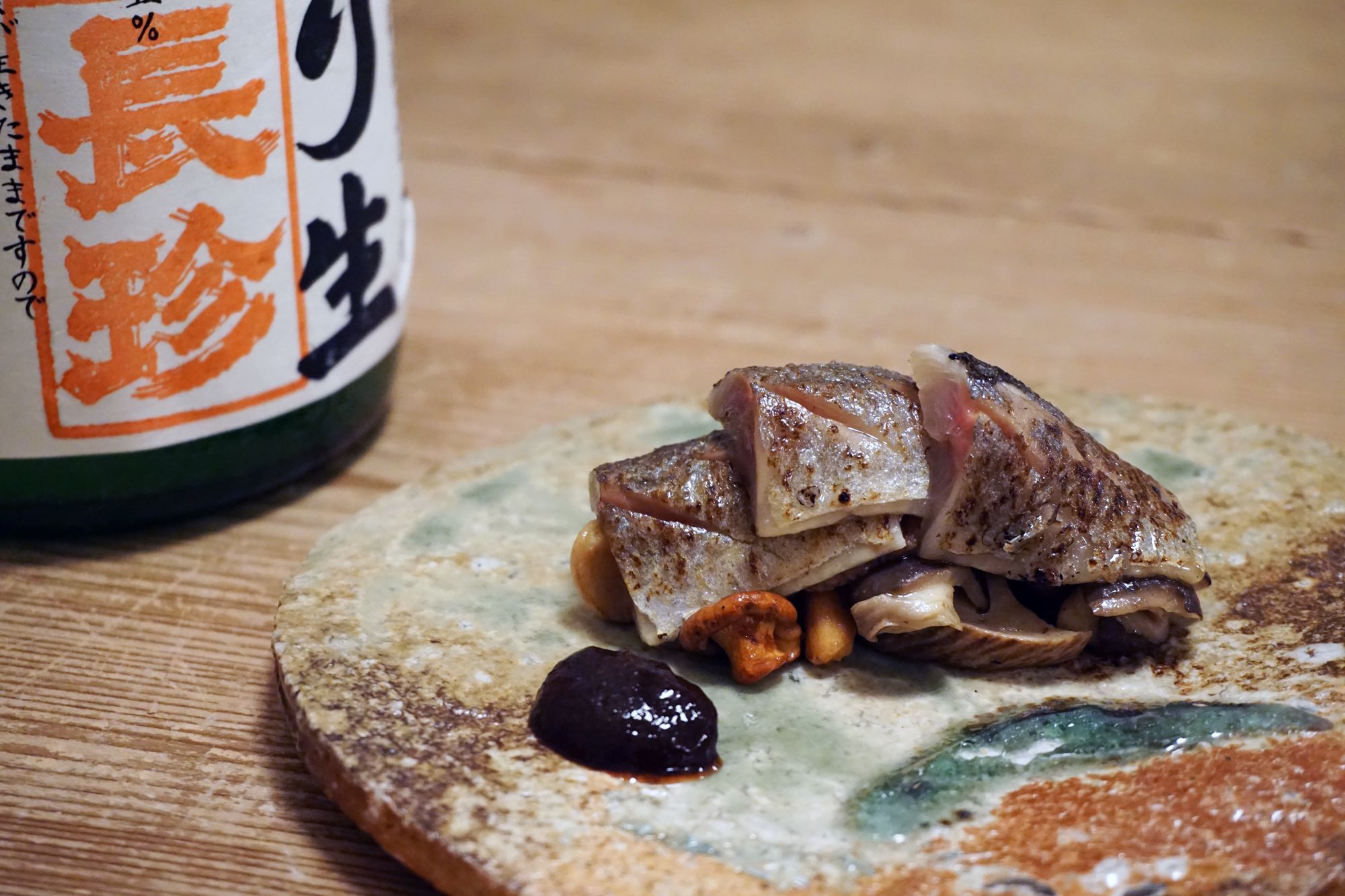 Godenya
Around the corner is another exceptional restaurant, this one dedicated to the fine art of sake and food pairing. Godenya is a serious venue that gets specific with its concept—here, it's the sake that leads, and the food that follows. Shinya Goshima is a master of harnessing the subtle power of each sake, each served at a very precise temperature to match with the menu of hyper-seasonal dishes—the effect is enthralling, educational, and deeply inspiring. This is haute Japanese cuisine, in the most unexpected of locations.
Neighborhood
One of the most enjoyable places to eat today is David Lai's Neighborhood, a hidden restaurant north of Hollywood Road that is never not fully subscribed with groups of gourmands. The intimate restaurant is Lai's space for experimentation, where he regularly changes the menu to incorporate the most coveted seasonal ingredients, from gnarly gooseneck barnacles, to luxurious white truffles into his freewheeling, French-Mediterranean inflected cooking style. The salt-baked local chicken, beautifully roasted atop morel mushrooms and crisped rice is legendary, and a perfect example of just what kind of a chef Lai is—a champion for good, simple food with just the right amount of flair.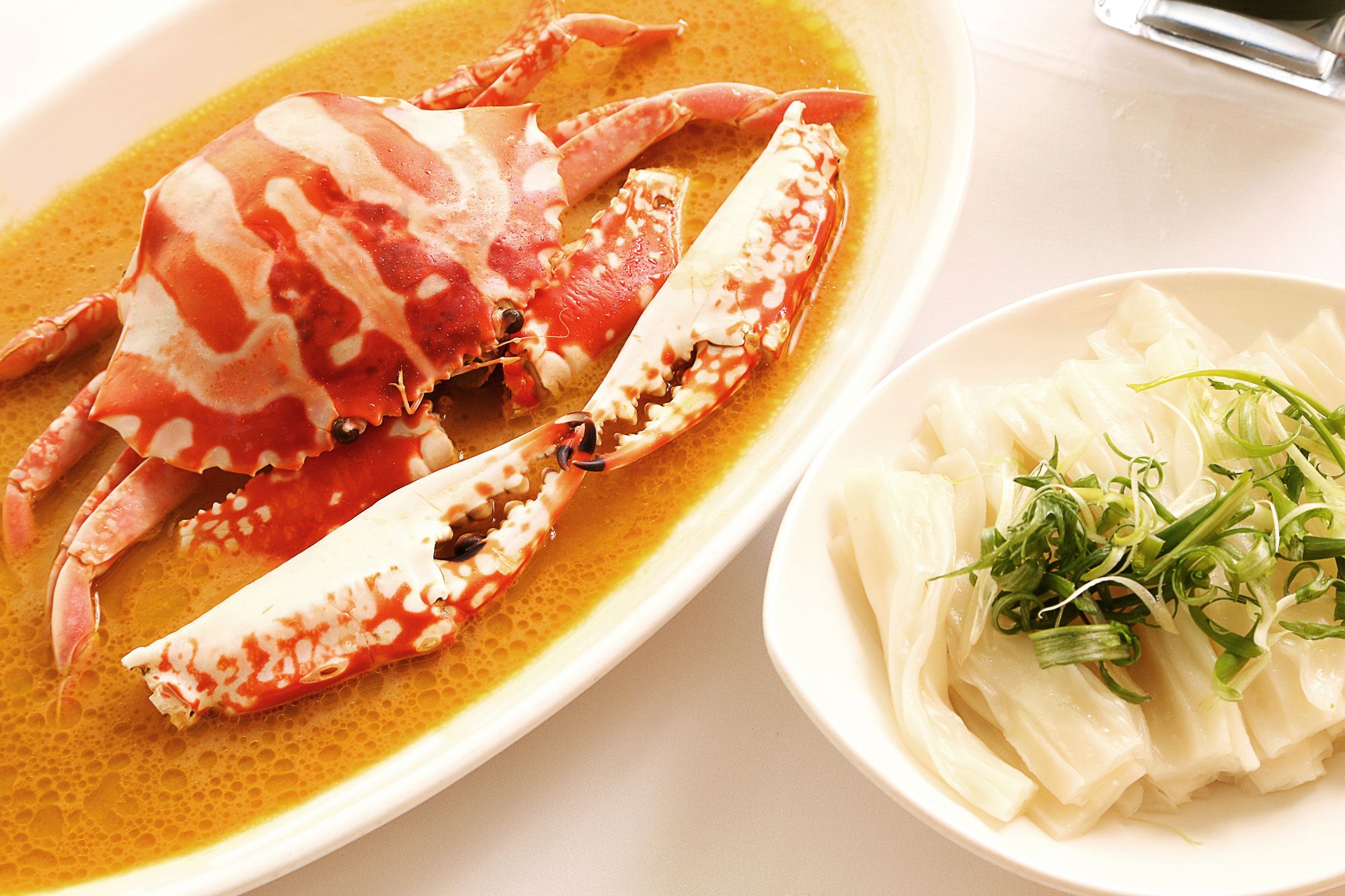 The Chairman
The Chairman has been making waves this year with their efforts to promote forgotten Cantonese cuisine, connecting with chefs from the Foshan area to bring new inspiration and recapture techniques and ingredients from history. Chef-patron Danny Yip continues to fly the flag for our local food, with beautiful renditions of Cantonese classics from the laborious chicken stuffed with shrimp paste to crisp parcels of crabmeat and mushroom dumplings sandwiched with paper thin slices of pork lard. This is a restaurant that makes Hongkongers proud.
Yi
In Macau, we have seen some wonderful new openings, but it is Yi at Morpheus that gives us food for thought. Helmed by Wilson Fam and Angelo Wong, previously of Jade Dragon and Howard's Gourmet respectively, this high-end restaurant presents an exclusively Chinese degustation that they aim to change daily—a wild feat. Their impressive culinary chemistry has been a catalyst for some of the most interesting contemporary Chinese cooking to be happening today, with their daring decisions—such as putting a fine dining spin on Chiuchow rice noodles with (Iberico) pork offal—making us sit up and take notice. We're keeping an eye on this dynamic duo—their cooking says it all.
Author: CHARMAINE MOK
Source: http://hk.asiatatler.com/
Link: https://hk.asiatatler.com/dining/the-top-20-restaurants-in-hong-kong-and-macau-2019