Hong Kong is a city that offers brilliant packages in the form of cultural heritage and economic hubs. With a blend of historic buildings, tourist spots, serviced apartments and an amazingly glamorous nightlife, Hong Kong has become an absolute attraction for a large number of people around the world. While all happy go lucky details are kept aside, with thousands of people pouring from around the globe, accommodation is a necessary evil that needs to exist.
Accommodations are a factor that can make or break your holiday experience. Splurging might save you the hassle of tossing and turning through the night because of a hard mattress but it leaves a gargantuan hole in your pocket. Scrimping might leave you with plenty of dollars in your pocket but were you comfortable in your temporary home? Guess so.
What if there exists an option that bridges the gap between luxury and budget accommodations, which also caters to both short-term and long-term stays, would you book it? Well, we have discovered the antidote to your dilemma—serviced apartments!
Interested? Let's take a look
Features of Serviced Apartments
Serviced apartments in Hong Kong are rental apartments with a little flavor of a hotel in them. How so? Because they are completely furnished with lavish fittings.
They give you the best of both worlds with the nice homely vibe plus the service offered in hotels. They are available in all forms, from studio to luxury sizes. The best part is that an average serviced apartment in Hong Kong is rated at least four stars. They are mostly located at prime locations for both leisure and work. Another perk of opting to stay in serviced apartment is the home-style living with hotel-like services such as maid cleaning and linen service. They also provide you with the equipments you could possibly desire: TVs, music systems, DVDs and free wifi.
As your temporary home you can expect the apartment to be equipped with basic kitchen appliances like refrigerator, microwave oven, coffee maker. Cookware including pots and pans are also provided.
Pragmatic mode of Accommodation
Staying in a serviced apartment is practical and convenient. It's not hideously expensive as hotels and they've got your basic needs covered. Once you have booked your serviced apartment, that's it. There's basically nothing else left for you to do but move in. Yes, kitchen and laundry facilities are readily available. It is the pragmatic approach that makes it more desirable.
Economically more efficient
On average, serviced apartments in Hong Kong cost around HK$ 15000 to HK$20000 a month for a single person according to the needs respectively. Whereas staying in a hotel may cost you more. In hotels, three-time meals may cost more than HK$1000 on average. However you can keep the restaurant bills to a minimum since serviced apartments give you the freedom to prepare your own meals. While the apartments are benefactors to both the locals and the foreigners, for this apparent reason the building owners are increasingly transforming their property into serviced apartment instead of offices and other spaces of usage. The advantages also include the accessibility to the major economic hubs in Hong Kong such as Tsim Sha Tsui, Wan Chai, Causeway Bay, and lots more.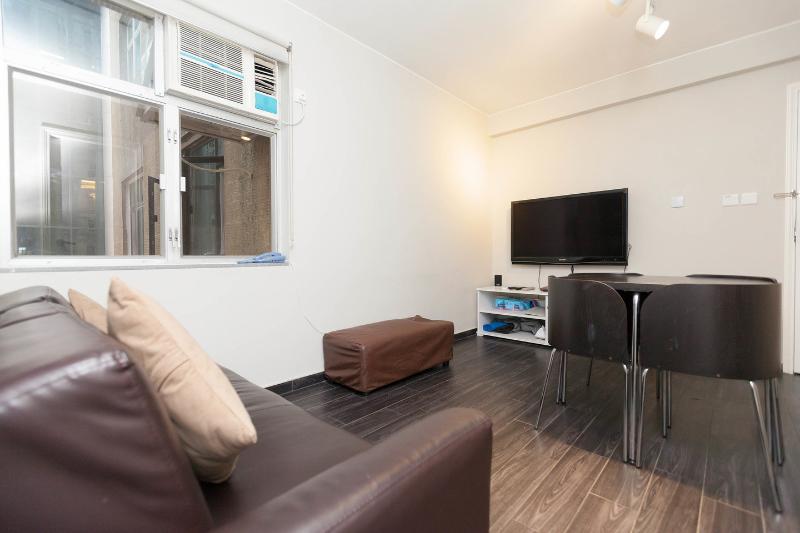 A Home away from Home
This feature makes it the most attractive choice. We all have our particular ways of living in an apartment, and we all want to belong somewhere simply. Such a feeling cannot be catered in hotels because no matter how long you live there, you will always remain a guest. With that will come hotel regulations. Service apartment in Hong Kong solves this puzzle offering you a warm and welcoming atmosphere. You can perform all your rituals without getting frowned upon. On the contrary, it also offers the pampering of a hotel.
If you are planning to visit Hong Kong, give this experience a shot as well. The comfort of home, the luxury of a hotel! It might be just the suitable thing for you!