With Hong Kong being a popular tourist and business destination for travelers from all around the globe, the demand for serviced apartments in Hong Kong has increased and is gaining popularity.
Serviced apartments are self-contained and fully-furnished accommodations available for both long-term and short-term stays. They offer a wide variety of amenities like internet, television, washer-dryer, microwave, stove, crockery and cutlery to name just a few. Thus allowing their guests to spend their stay with ease and fun. They also come in different sizes — from compact studios to villa types. All are equally good. Serviced apartments are offered by a lot of hotels in Hong Kong or you can also opt for the residential complex. The latter is fully furnished residential apartments that have been upgraded according to the requirements of the customer for a long-term or full-time stay.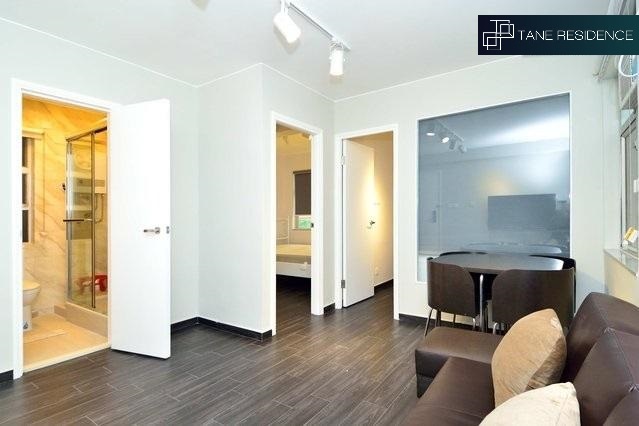 Successfully bridging the gap between budget and luxury accommodations, both leisure and business travelers are now gravitating towards staying in serviced apartments. Unlike extravagant hotels, serviced apartments are pocket-friendly. The pleasant irony of it: you get more by spending less. Let me enumerate:
More space. The space provided by hotels cannot match that of the serviced apartments' and extra space means getting to invite your friends to visit.
Independence and flexibility. Equipped with cooking facility, serviced apartments grant the guests the freedom to prepare their own meals. In addition, since most of them have either shared or in-room washer, guests get to do their laundry for free too which translate to instant savings.
There's no need to deal with the ever-changing crowd of people.
The best of both worlds. Serviced apartments offer a unique lifestyle. They provide you with amenities and convenience of hotels but with the space, privacy and warmth of your own home.
Whether you look at it from a financial or leisurely perspective, opting to stay in a serviced apartment is a win-win situation.
Serviced apartments in Hong Kong are ideal for the following people:
Business travelers who travel to the city frequently for seminars and conferences can benefit from these low-cost serviced apartments. This is also a reasonable choice for the company as well since they don't have to buy or maintain a property in the city.
People who are looking to relocate to Hong Kong can also make the most out of serviced apartments as a short-term option till they find the permanent accommodation.
Serviced apartments are a great choice for people traveling with kids. There are many options for kid-friendly apartments that offer you a safe play area, kid safety measure, and children's activities within the apartment.
Medical tourists who come to Hong Kong for treatment can make the most use of serviced apartments and fully-equipped kitchen which allow them to maintain the diets recommended by their nutritionist.
Booking serviced apartments in Hong Kong is as simple and easy as booking a hotel room. You can search for it online or you can book it through a specialized apartment agent like Tane Residence who make thousands of reservations for their clients and also guide you to the location and the type of apartment that will be suitable for you.
Here are some top locations for you to find serviced apartments in Hong Kong:
Shama Central Accommodation is one of the most popular places and consists of serviced apartments that are located around a hundred meters from Soho. It offers the guest free internet, TV and air conditioning. Each apartment comes with a kitchen that is furnished with a microwave, refrigerator, and other basic kitchen appliances. A private bathroom and shower include basic bathroom facilities like a hairdryer. A beautiful view of the city can be seen from every room.
Chi Residence Apartments, they are located at 138 Connaught Road West, Sai Ying Pun, Western District, Hong Kong. It is a pet-friendly location that gives a view of the Victoria Harbor from the Hong Kong Island. These apartments are fully furnished with kitchenette and WiFi. A modern apartment equipped with DVD player, flat screen TV, tea, and coffee making facilities, a microwave and private bathroom and shower is included. These apartments are located centrally and are close to the Sun Yat Sen Memorial Park.
Another popular serviced apartments are the Eaton House Apartments that are five minutes away from the Wan Chai MTR subway. This apartment offers a 24 hour fitness center and also comes along with equipped kitchen apartments; it also offers living and dining areas which include free WiFi.
The Bay Bridge offers serviced apartments that feature an open-air swimming pool and restaurant. These present days lodging incorporate kitchen facility and rooms that are perfectly beautified and have free Wi-Fi access. They offer additional items, for example, a safe and a work area. You can have a mountain view and an ocean view in some of the rooms. Free parking is given on the property and the area is integral to shops and eateries.
For more information on serviced apartments in Hong Kong feel free to contact us at:  +85263817479 / +85267902322.