The capital of The Philippines has come into its own in recent years as the nation's culinary traditions have finally started to receive long-overdue kudos. Filipino restaurants have been winning rave reviews and awards from D.C. to L.A., Sydney to London, while back in the sprawling capital, there's now a dining scene that ranks as one of the most exciting and innovative anywhere in Asia. Diners can take their pick from hundreds of venues offering true tastes of the country of 7,107 islands, all at price points which seem incredible value compared to Hong Kong. It pays to plan ahead and set out an eating itinerary, so here are some of the must-visit spots that will leave you booking a return trip before you know it.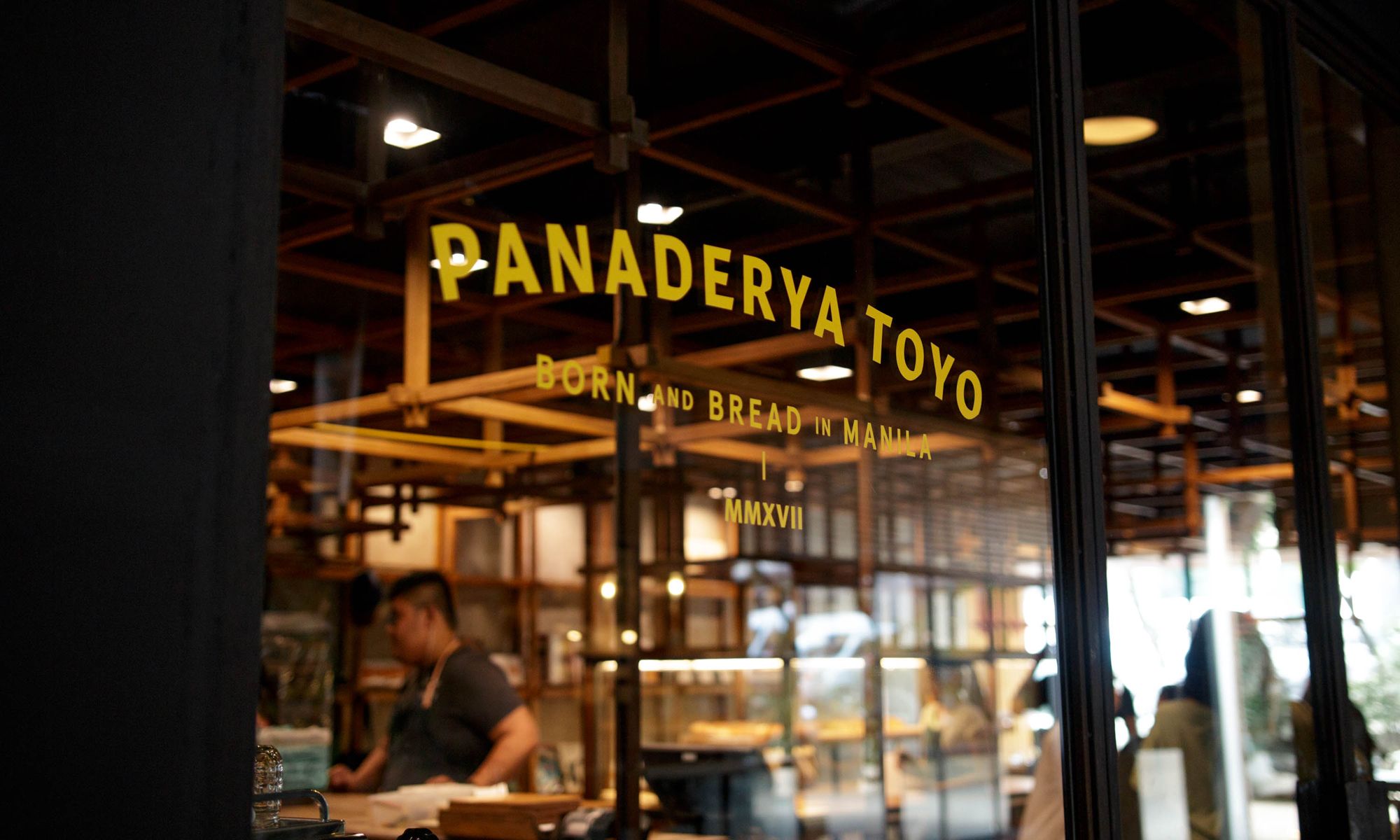 Panaderya Toyo is arguably the best bakery in the Philippines, producing top-quality pan de sal, the country's classic morning bread. (Photo: Chris Dwyer)
Start the day at… Panaderya Toyo
If there's one place to get the Filipino classic morning bread of pan de sal, it's at the recently-opened Panaderya Toyo. That's because there's arguably no better bakery in the country. Owner and founder Jordy Navarra runs the adjacent restaurant Toyo, a must-visit for Manila visitors set on discovering the city's stellar culinary vibe. At the panaderya, choose from bicho-bicho, a doughnut like an enlarged churros, brilliant pan de campaña country-style bread, or the ubiquitous pan de sal. All come with brilliant optional toppings such as octopus with caramelized onions, scrambled egg with fish or a sensational cured pork with chilli oil, pickled cucumber and lime. Faultless coffee completes the breakfast picture.
Panaderya Toyo, The Alley at Karrivin, 2316 Chino Roces Ave., Makati, Manila; 
https://www.instagram.com/panaderyatoyo/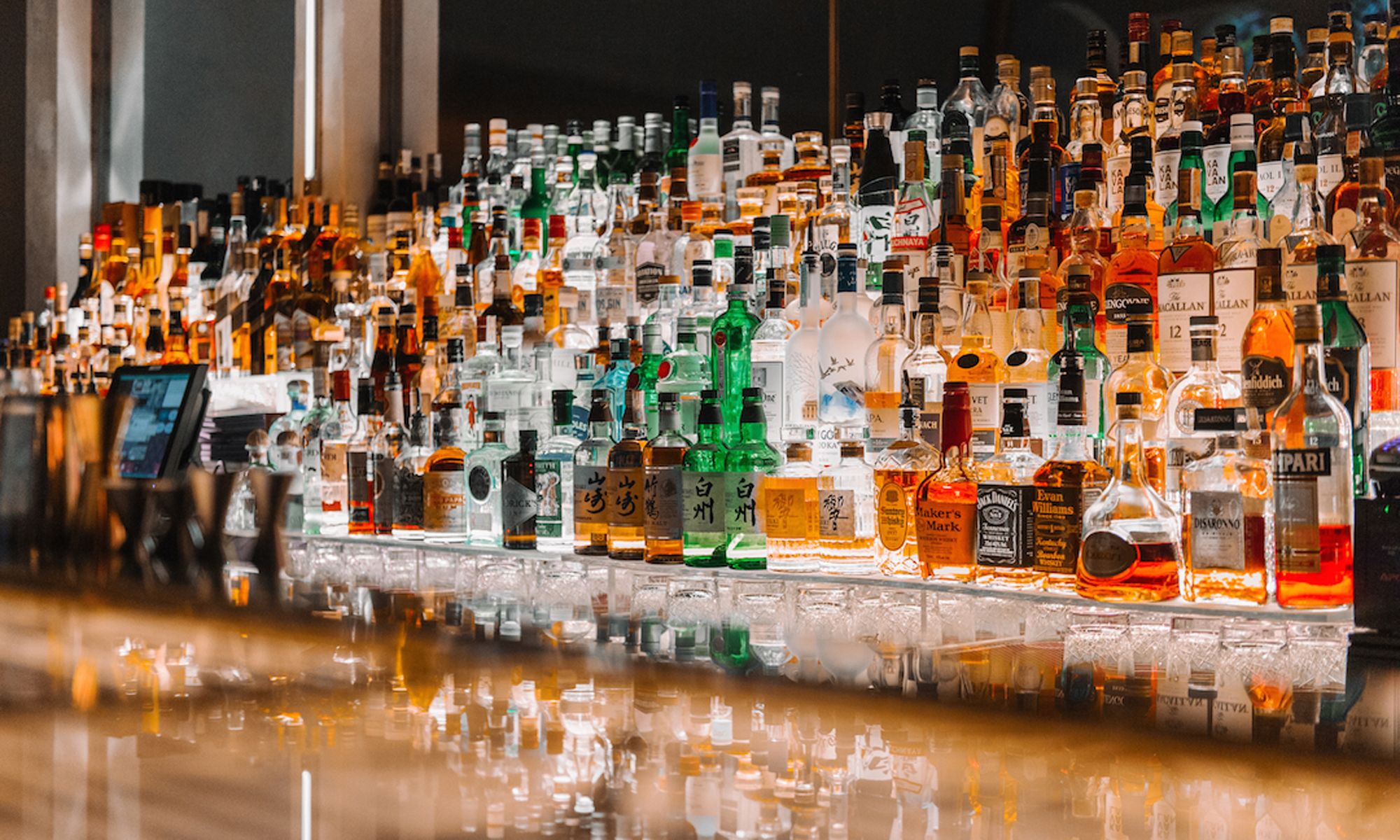 A long, beautifully lit bar stocks every bottle imaginable, while mixologists work their magic on drinks at Bank Bar. (Photo: Chris Dwyer)
Get a drink at… Bank Bar
Indisputably Manila's busiest and buzziest district in recent years, the area known as BGC is home to countless bars and restaurants, but none hide as many secrets as Bank Bar. That's because this ultimate speakeasy is accessed in a very unique way – through an unmarked door in a genuine 7-Eleven store. Once – or if – you manage to make your way in past the heavy curtain, you'll be rewarded as it is pulled aside with a large space that shows its former life as a bank vault. A long, beautifully-lit bar stocks every bottle imaginable, while mixologists work their magic both on drinks and behind the decks. Don't miss the Nutter Club, made with gin, lemon-pistachio meringue and Angostura bitters. A dedicated cigar bar area allows puffers to kick back too.
Bank Bar, G/F, RCBC Savings Bank Corporate Center, 26th St., Bonifacio Global City, Manila; +63 (0)2 544 5776; www.momentgroup.ph/bank-bar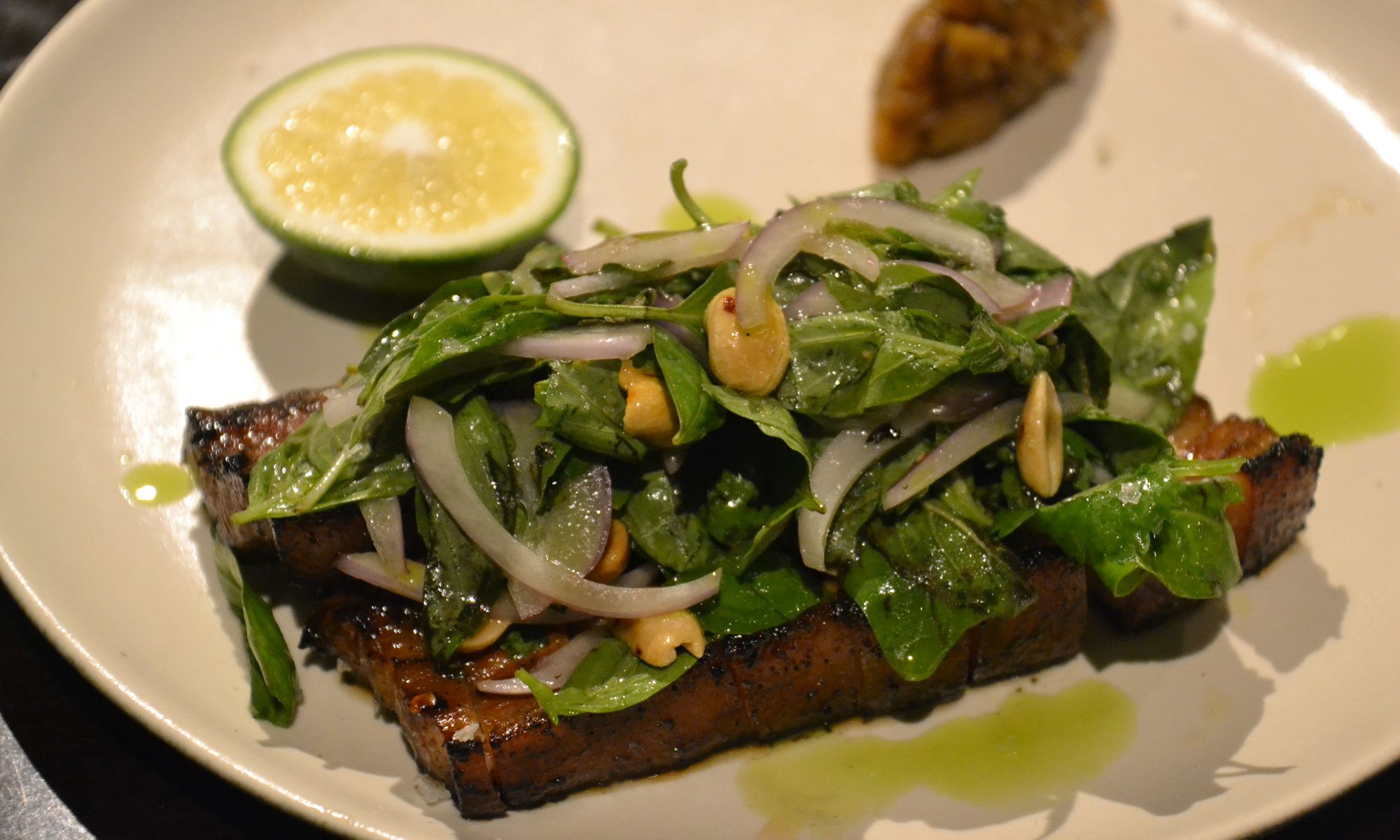 Chef Josh Boutwood cooks cuts of lamb, beef, chicken, fish and vegetarian dishes all over oak and charcoal, with impeccable desserts to follow. (Photo: Chris Dwyer)
An exciting new opening to visit is… Savage
Filipino-British chef Josh Boutwood somehow manages to balance a corporate chef role in a restaurant group with his reputation as one of the country's most exciting and dynamic young talents. His latest new opening comes at Savage – with another soon to follow directly underneath in the form of an omakase-style tasting room. Upstairs it's all about an enormous grill, one of the city's biggest, which extracts maximum flavour from cuts of lamb, beef, chicken – as well as impeccable fish and vegetarian dishes – all cooked over charcoal and oak. Standouts included simple but brilliant grilled local carabao cheese with tomatoes, grilled prawns with crab fat emulsion and an outrageously good pork belly with cola and pineapple. Although you'll want to order everything, save room for desserts which are not to be missed.
Savage, G/F The Plaza, Arya Residences, McKinley Pkwy, Taguig, Metro Manila +63 915 333 9546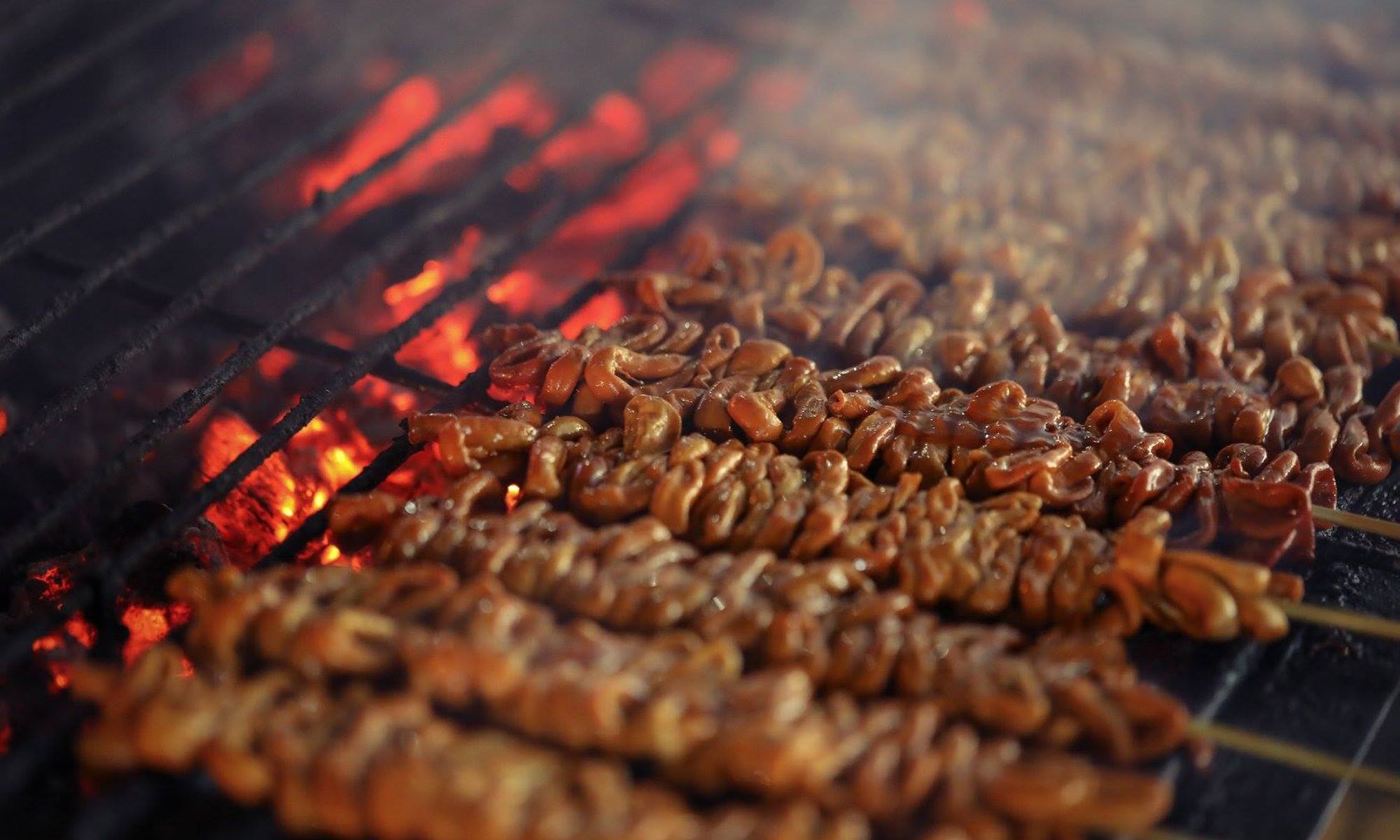 Mercato Centrale is a street food haven, notably serving brilliant isaw, dark red pig or chicken intestines grilled over charcoal. (Photo: Chris Dwyer)
For a true local flavour, visit… Mercato Centrale
While there are food stalls and street food carts dotted all over the city, Manila's scale and occasionally horrendous traffic can make negotiating them tricky. Step forward Mercato Centrale, a weekly fixture in four sites around the capital that showcases the best of Filipino, Asian and even global street food. For your fix of the brilliant isaw, dark red pig or chicken intestines grilled over charcoal til chewy, there's nowhere better. One of the country's very finest dishes – particularly according to the late and hugely-missed Antony Bourdain – is lechon or spit-roast pork. While its available across the city, there's something about eating it outside which only adds to the flavour and experience. Check their website for locations and special events.
Mercato Centrale, 7th Ave., Corner 25th Street Taguig +63 917 160 5635;
https://www.facebook.com/mercatocentrale/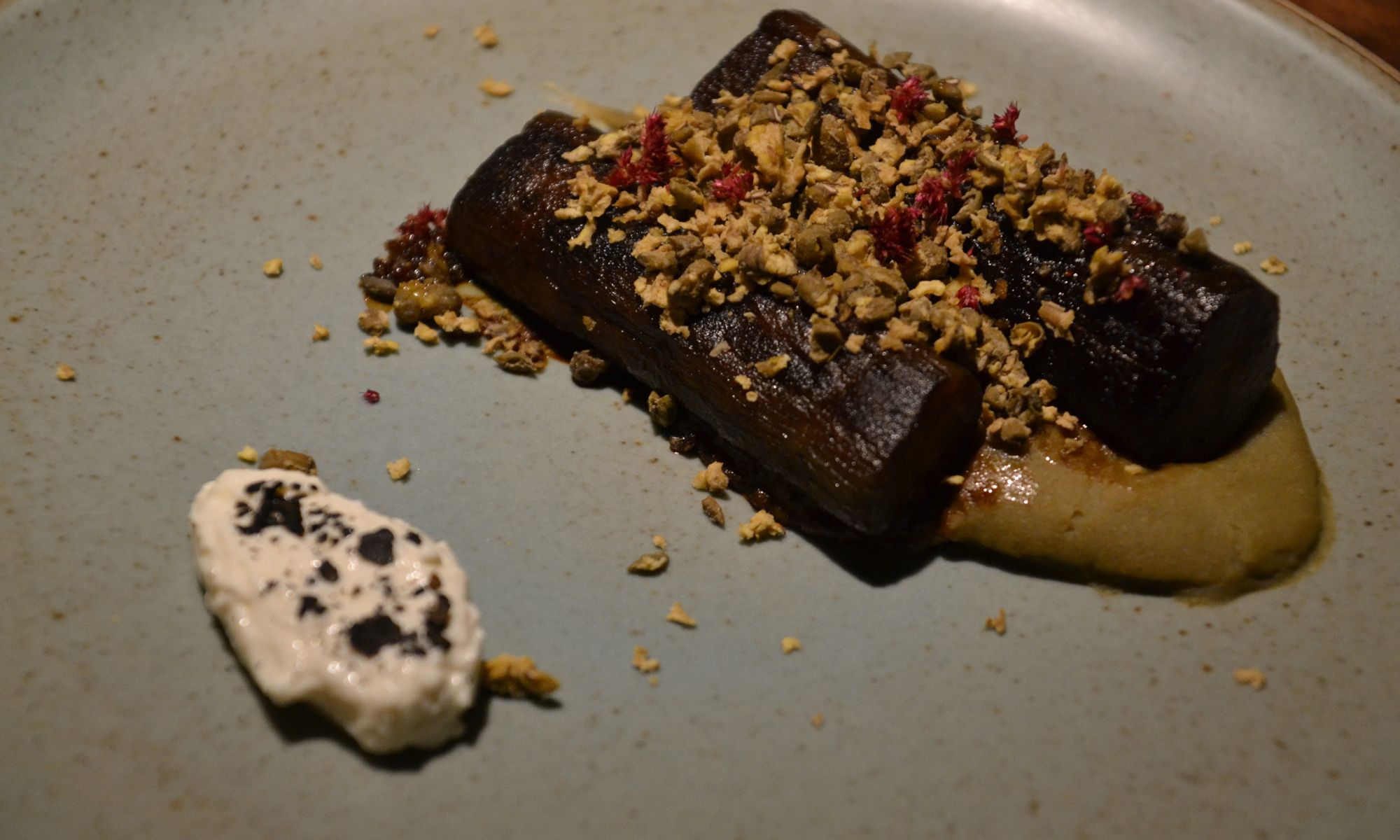 Gallery by Chele showcawes Chele Gonzalez's unique match of Filipino ingredients and traditions with Spanish gastronomic know-how. (Photo: Chris Dwyer)
Splurge on… Gallery by Chele
Chele Gonzalez is a Spanish chef who has made Manila his home and now runs one of the city's best restaurants. Formerly known as Gallery – Vask which made it to Asia's 50 Best Restaurants – his latest incarnation is Gallery by Chele in the same spot in BGC. It's a beautifully-designed venue to showcase his unique match of peerless Filipino ingredients and traditions with Spanish gastronomic know-how. That translates into a fun and memorable experience where diners can choose from small or big plates à la carte, tasting menus of varying length, as well as vegan and vegetarian options. His eight-course tasting menu (2,900 pesos/HK$430) is the best journey through his modern cuisine, while highlights of my à la carte dinner included a delicious bite of tuna tartare, meringue filled with chicken mousse and excellent grilled octopus.
Gallery by Chele, 5/F Clipp Center, 11th Avenue corner 39th Street, Bonifacio Global City, +63 917 546 1673;
https://gallerybychele.com/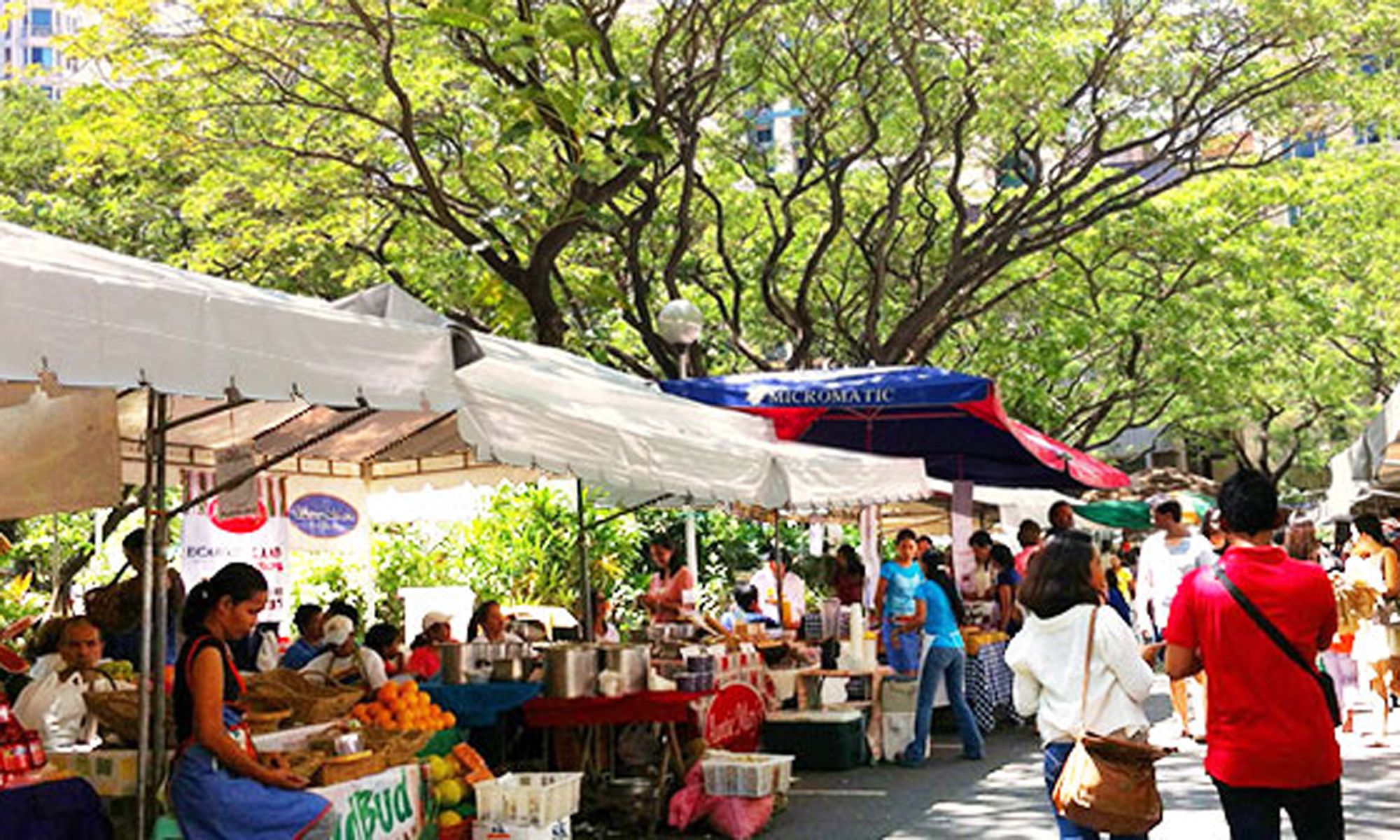 Food stalls at Salcedo Community Market offer excellent renditions of Filipino, Asian, and European dishes. (Photo: Chris Dwyer)
The ultimate market for food lovers is… Salcedo Community Market
Salcedo Community Market may be surrounded by the high-rise condos of Makati in the heart of the central business district, but the feel is decidedly rural thanks to its location in a park and the huge variety of produce on offer from across the country. Cooked food fans can revel in some excellent renditions of Filipino, Asian and European dishes, while food stalls allow you to take home some tastes of the country. Vinegar has long been a critical ingredient in Filipino cooking and countless flavoured and spiced versions are on offer. The sweet and sharp small calamansi citrus is another local favourite, especially when squeezed on fried dishes like the renowned sizzling sisig, or even when served as a cordial with water. Don't miss other ingredients such as local pili nuts, coffee, cocoa and pesto from the local malunggay herb.
Salcedo Market, Jaime C. Velasquez Park, Salcedo Village, Makati City; www.salcedomarket.org. Open every Saturday from 7am.
Author: CHRIS DWYER
Source: Asia Tatler
Link: https://hk.asiatatler.com/dining/food-lovers-guide-to-manila