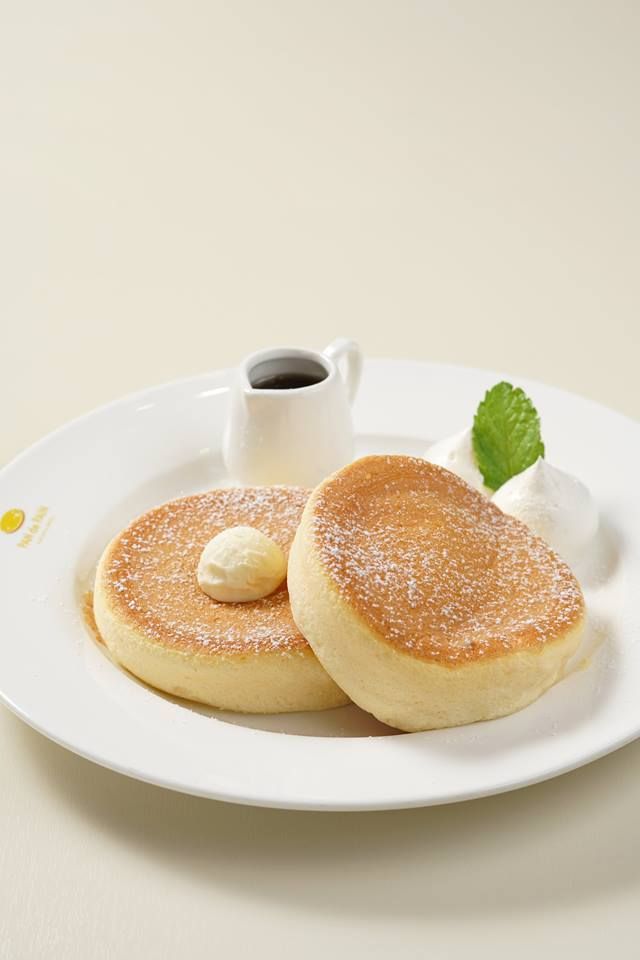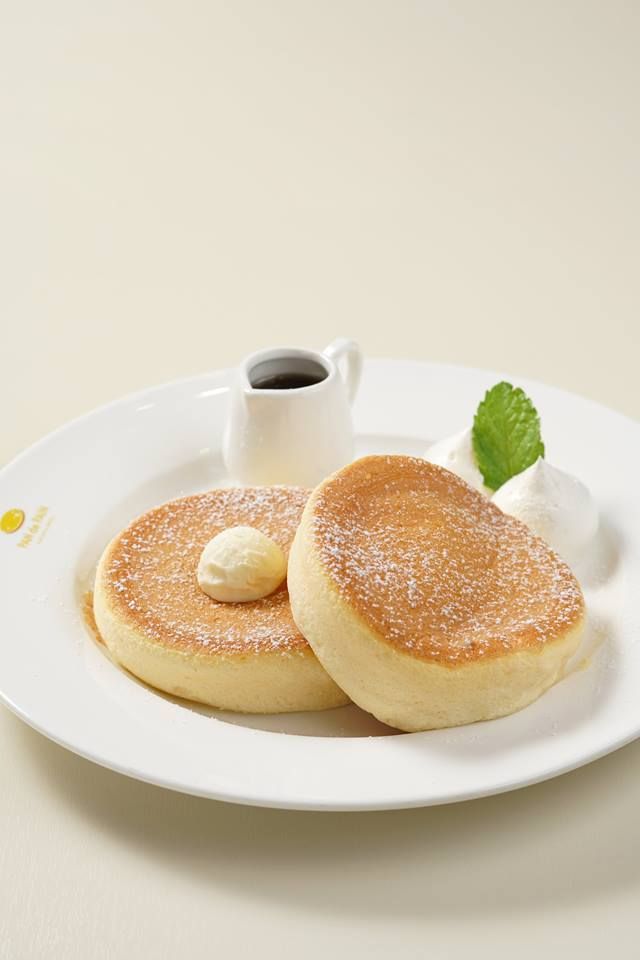 Pancakes are no longer only served and enjoyed on the breakfast table. What we've seen is these treats are being exceptionally sought-after and trendy these days—fluffy, thick and oh-so-delicious that are crafted to please you as much as delicate desserts and savoury dishes.
With International Pancake Day on March 12 in sight, do we need any more reasons to indulge in those freshly-made buttery rounds? From Japanese airy soufflé recipes, to denser varieties that are topped with fresh fruits, caramel syrup and so much more, we've come up a list for you to find the best pancakes in town on this special day:
A Happy Pancake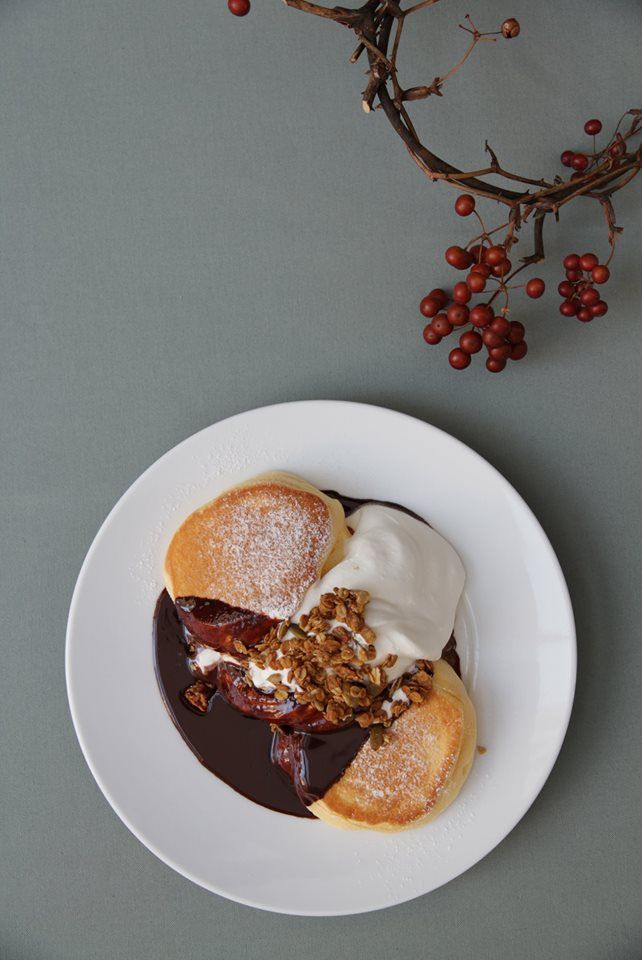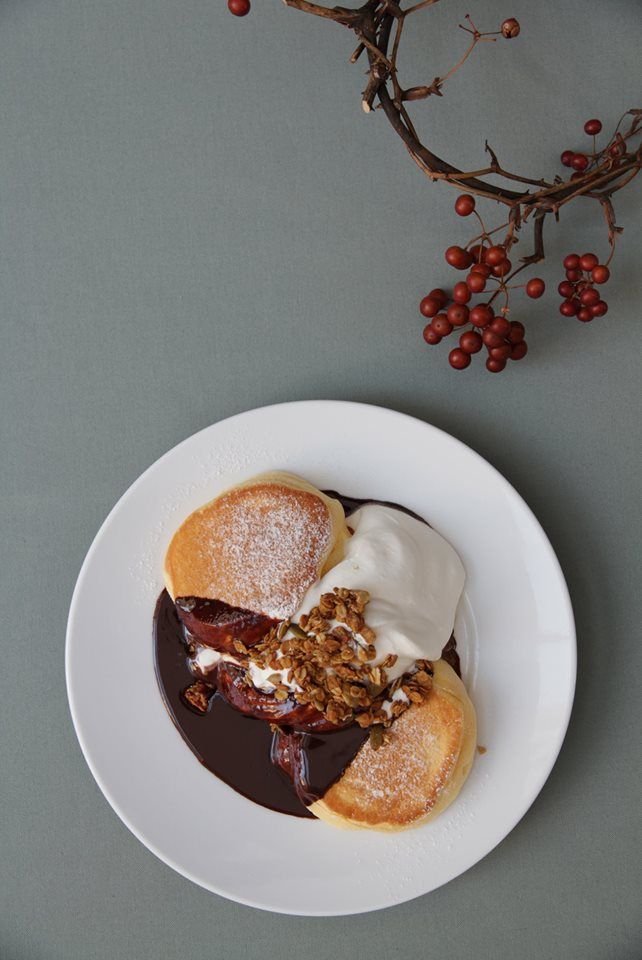 A Happy Pancake gets a worthwhile mention for making some of the most delicious stacks in the city, and it's not hard to see why: there are not many places devoted to offer pancakes that are cooked fresh to order and made with all-natural ingredients.
Though their unique recipe is kept as a secret, we are told that those puffy pancakes are made of premium creamy Manuka honey from New Zealand, shipped butter from raw milk, and most important of all—no baking powder is added but only with fresh eggs are used for a softer, fluffier texture and richer aroma than usual. Guests can expect a diverse array of sweet toppings and sauces such as pancakes with cheese mousse and berry sauce, milk tea sauce and homemade granola to name a few. The brand also features savoury pancakes that complemented with salmon, avocado and mushroom cheese omelette.
A Happy Pancake is now offering a seasonal special menu—Japanese strawberry cheese fondue pancake till the end of spring (when the Japanese strawberries are no longer available). These fluffy pancakes take about 20 minutes to serve, but are definitely worth the wait.
A Happy Pancake, Shop Nos, 203-205, 2/F, Lee Garden Three, 1 Sunning Road, Causeway Bay, Hong Kong; + 852 2338 4315
See also: Tried & Tasted: Hong Kong's Best Homemade Granolas
Yukinoshita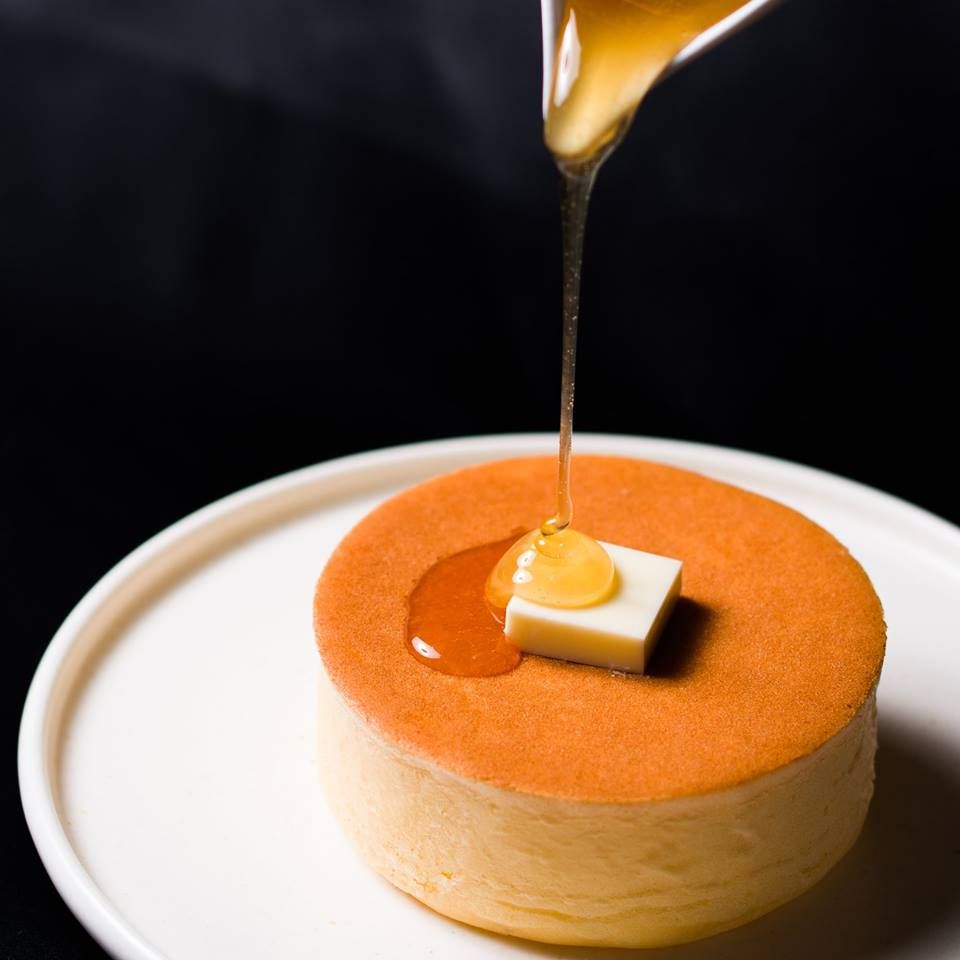 What really makes Yukinoshita's creations stand out amidst the pancake craze, is their thick pancakes which served with dense and a more cake-like texture. With award-winning branches operated in Osaka, Kyoto and Tokyo, the shop is using fresh eggs imported from Hiroshima and applying an impressive formula of crafting every pancake with at least 4cm in height.
There are five decadent flavours including the classic mandarin honey, matcha, dark chocolate, blueberry and a special seasonal edition (we've been seeing exquisite flavours like Japanese sweet potato and Wakayama lemon before). Apart from these signature fluffy pancakes, you can also enjoy shaved ice desserts that topped with fresh seasonal fruits and different types of syrups.
Yukinoshita, Shop 27, G/F, Leishun Court, 1-5 Haven Street, Causeway Bay, Hong Kong; +852 3460 3989
Flipper's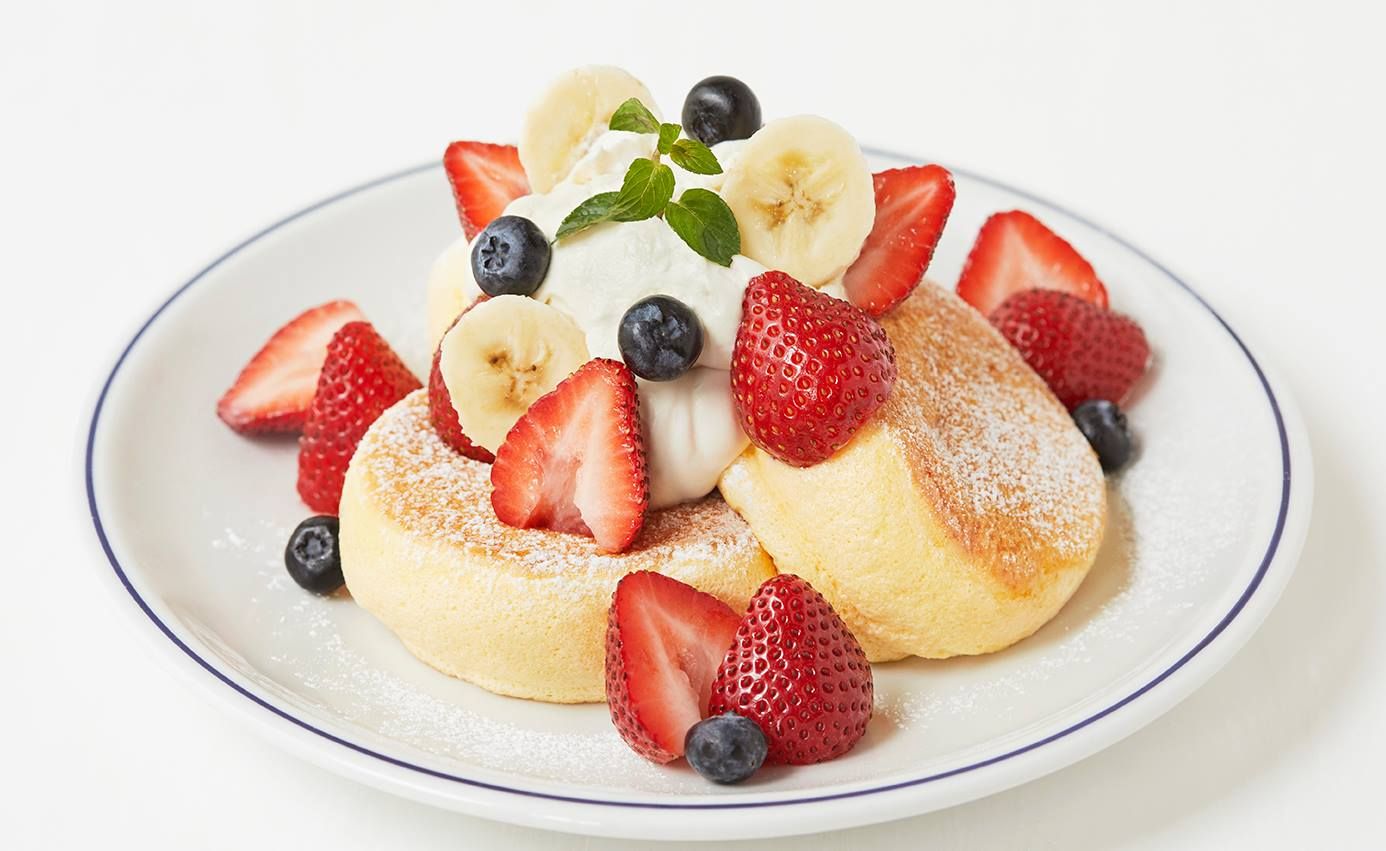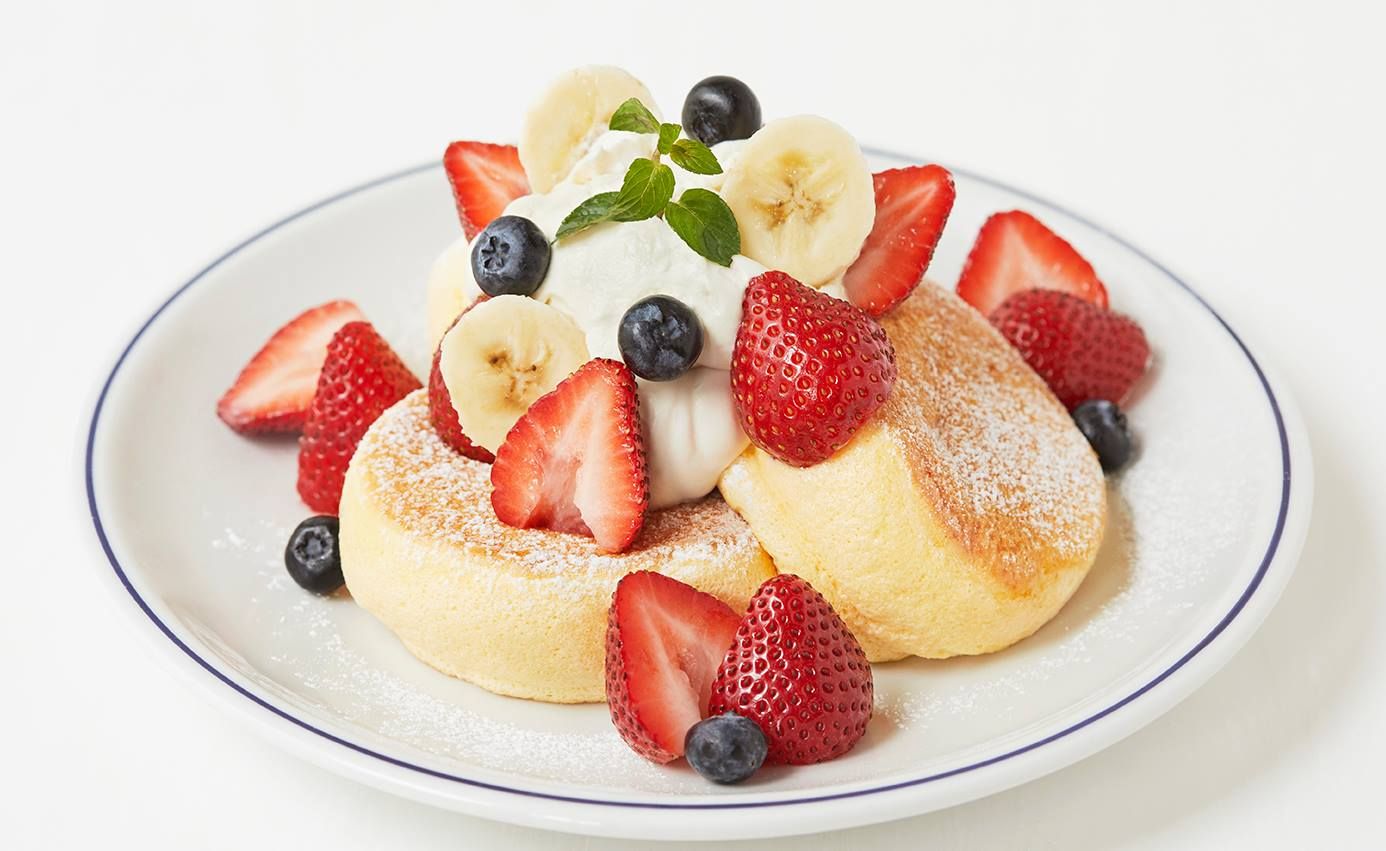 This popular Tokyo-originated restaurant boasts a special recipe of airy and soft recipe—the Kiseki pancakes are sure to satisfy even the most discerning pancake eaters. Using only the freshest and most authentic Japanese ingredients, such as premium maple-butter cream and Miyagi eggs, Flipper's features different sweet flavours from signature plain to green tea with red beans, and strawberry, blueberry with banana.
After having your sweet tooth satisfied (one of those might not be enough), a couple of savoury options like bacon and egg pancake, salmon and avocado pancake are also available. Long queues are expected, but we just couldn't find a better way to "flip" your mood with these lovely soufflé pancakes.
Flipper's, I.T Blue Block, Hysan Place 601-625, 628-632, Causeway Bay, Hong Kong; + 852 2367 2133
Pan de Pain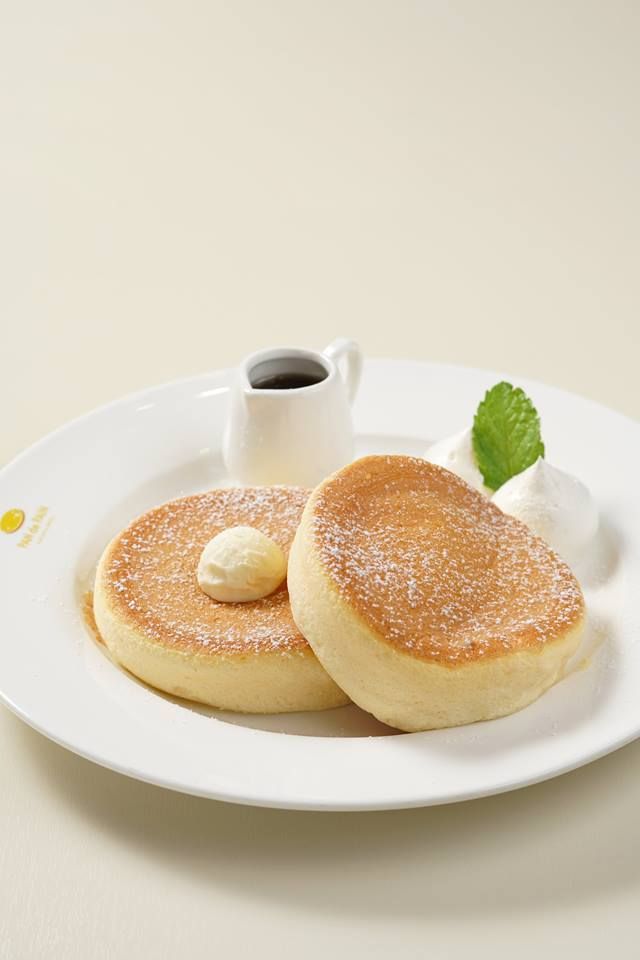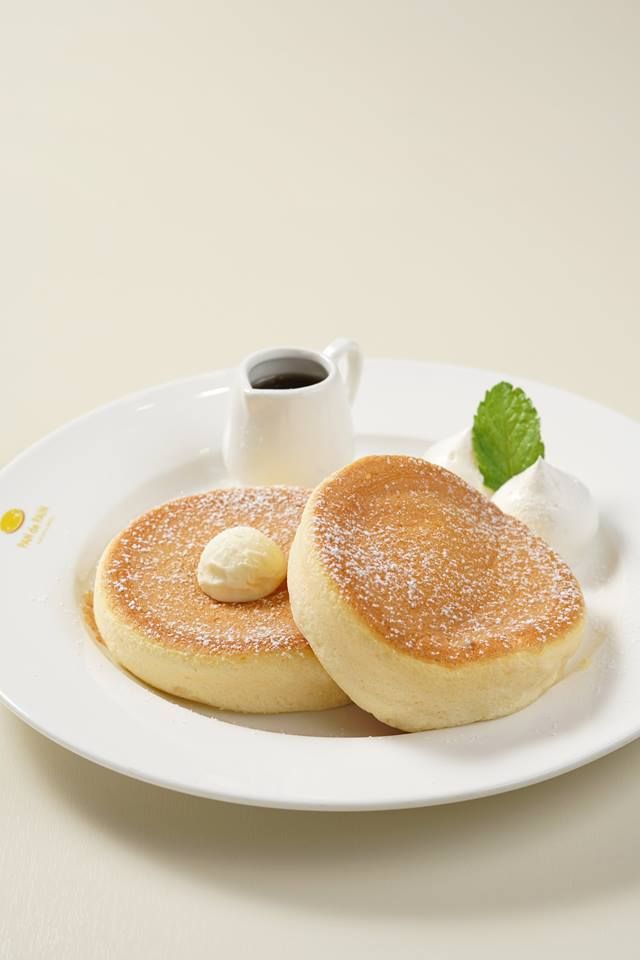 Whether you are looking for fluffy soufflé pancakes, or stacks that topped with rich layers of fresh fruits and ice cream, Pan de Pain is the place to be. Run by chef Muse Leung, who takes inspiration from a number of pancake restaurants in Japan, we can find an enticing quality selection of sweet temptations there.
Satisfying to just look at, Pan de Pain's signature—regular pancakes layered with ingredients like crème brulee, tiramisu, chocolate dorayaki and caramel apple are not to be missed. You can even opt for freshly-served fluffy hot cakes in caramel apple and berry cheesecake flavours (drizzled with maple syrup, of course). These beautifully handcrafted pancakes also come with savoury flavours such as smoked salmon and avocado pancake and all-day breakfast pancake.
Pan de Pain, B111B, Basement 1, K11, 18 Hanoi Road, Tsim Sha Tsui, Hong Kong; +852 2576 1968
See also: Hong Kong's Female Chefs Share Their Wisdom
Café Crepe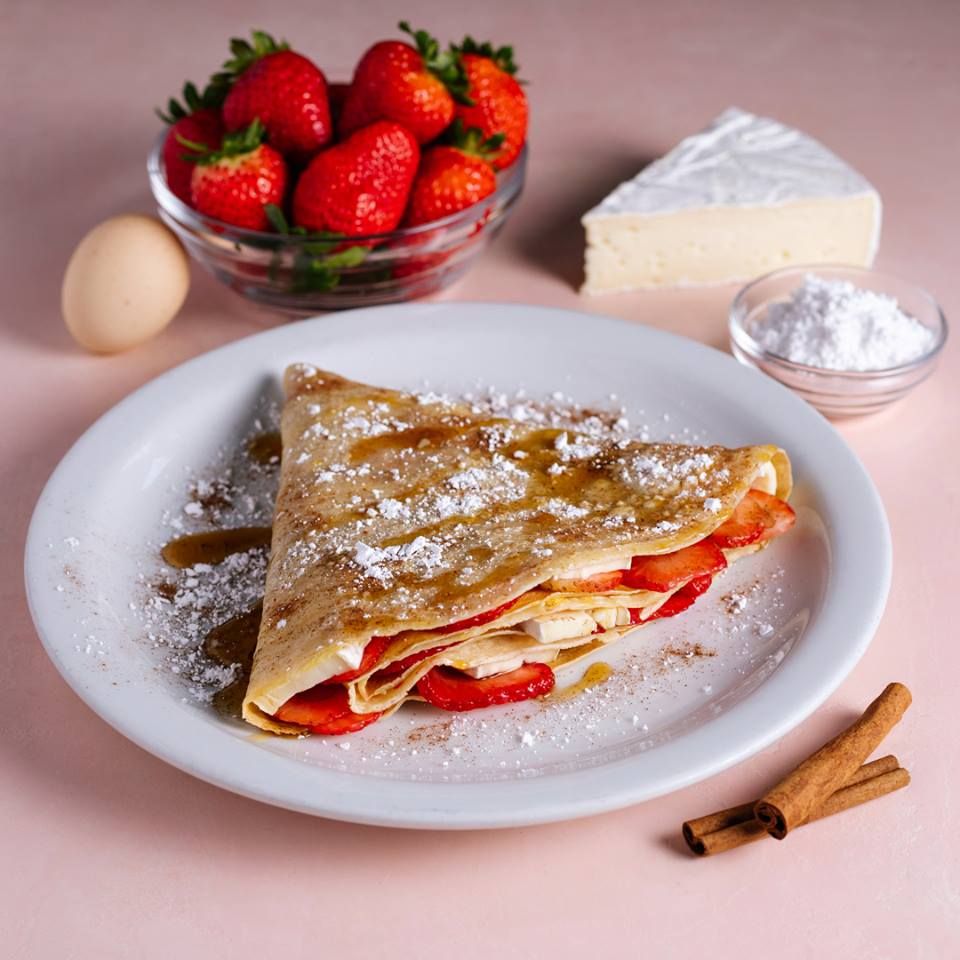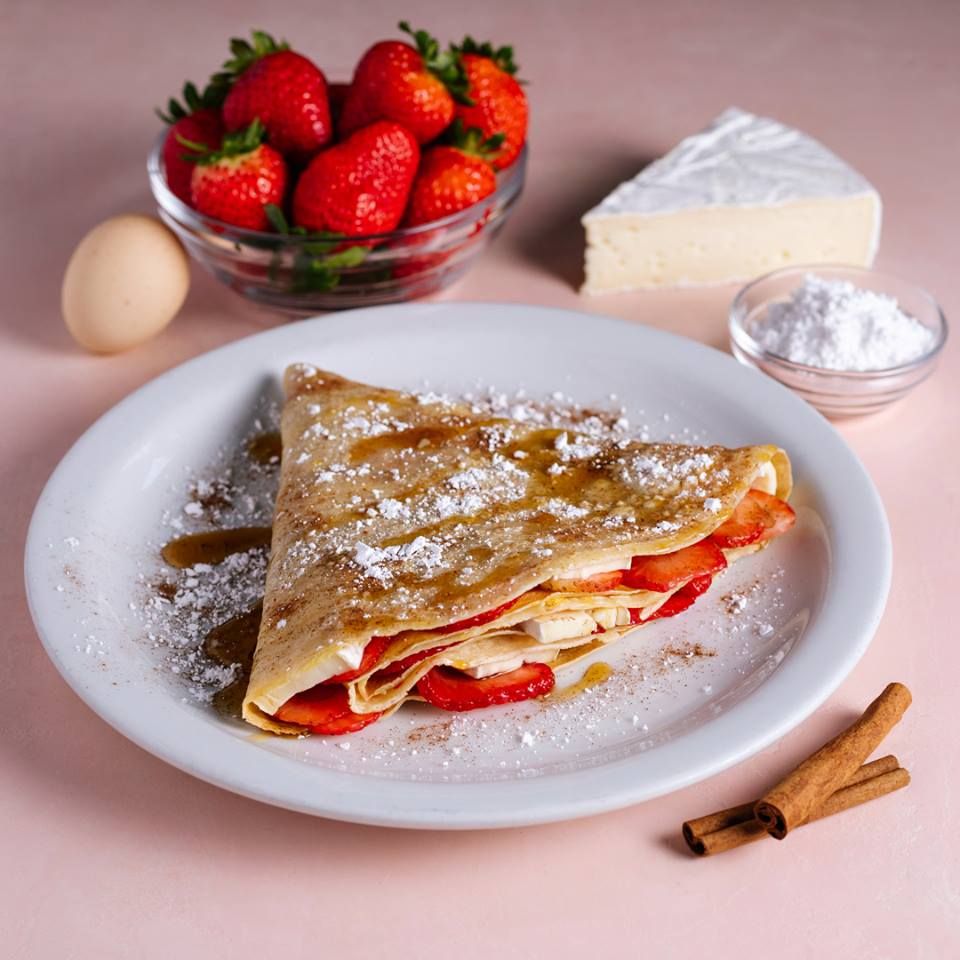 If you are a fan of classic crepes, Café Crepe's authentic recipes will certainly satisfy your craving for some delicate French savoury dishes and desserts. Operating since 1999 throughout North America and Asia, the brand's heritage makes its creations extra unique and premium.
Prepared by a team of experienced chefs, guests can enjoy handcrafted crepes with a rich array of savoury options, including boeuf fume with smoked meat and Swiss cheese, lobster Newberg with fresh lobster meat and gremolata. These French-style thin pancakes also made with sweet ingredients like fresh strawberry and banana, pear and salted caramel, and so much more.
With an abundance of options to choose from, Café Crepe is a spot that you will visit again for a pleasant French dining experience.
Café Crepe, 15B Wellington St, Central, Hong Kong; +852 2907 1888
Author: Helen Yu
Source: https://hk.asiatatler.com/
Link: https://hk.asiatatler.com/dining/international-pancake-day-5-places-to-find-the-best-pancakes-in-hong-kong